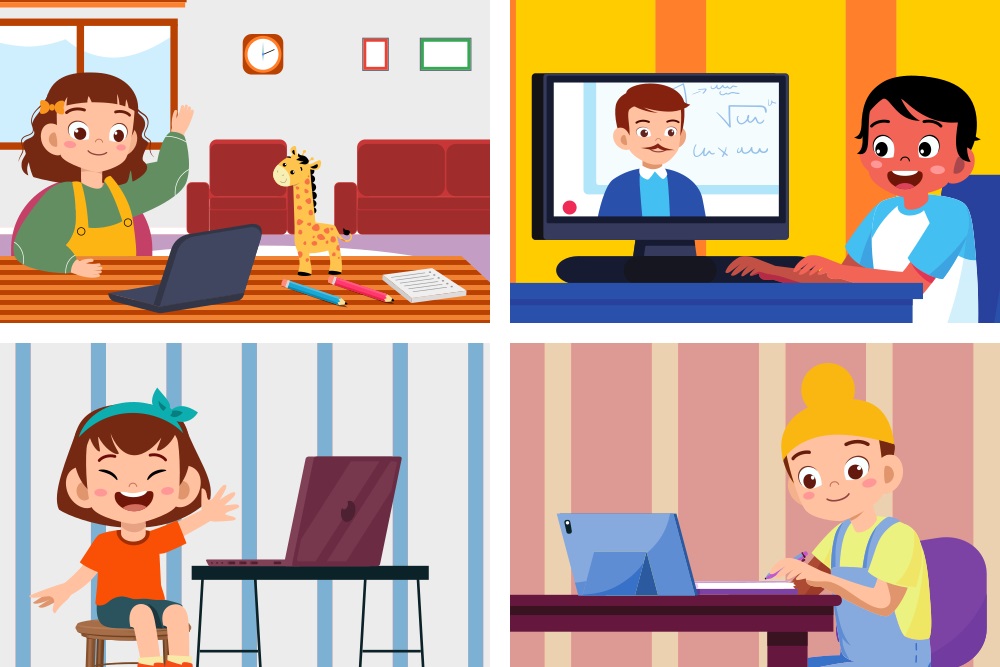 With the advent of the internet, the entire world has shrunk into a global village. The extinction of boundaries for education, jobs, et al. has opened new vistas of opportunities too. We at 21K School provide a top-notch quality education through some of our curriculums with an international syllabus that surpasses boundaries.
This is a unique concept for an Indian school because we bring today's children an international advantage from the start of their pedagogical journey.
At 21K School, students around the world share the same classroom. This means that children share space with students abroad, broadening their interaction and communication horizons, exchanging ideas and understanding cultural diversity first-hand. Furthermore, this process also broadens the mental horizons of children.
One of the added benefits of a global classroom is that it helps students be more understanding, empathetic, socially- aware, and open-minded. It makes children confident and feels absolutely at home in a diversified classroom setting.
Our online school gives children a unique scope not found in the traditional schooling format, our students are allowed to mingle with children of other countries. This fosters bonding among children, which will go a long way in their future careers.
To augment the cultural diversity among children, we make it a point to celebrate various festivals. The festivals invariably contain lessons to be learnt by one and all. This unique way of celebrating festivals is the best way to learn about a country's culture. Having cultural consciousness and ideas about other countries builds a child's persona. We 21K School acknowledge this as a factor of paramount importance; hence, we have factored it in our online school. 
Benefits Of Cultural Diversity
Workplaces worldwide increasingly concentrate on making their working environment as culturally diverse as possible. They have been reaping the benefits mentioned above. Exposure to diverse cultures is believed to have immense benefits like greater innovation, improved creativity, and improved linguistic skills, to name a few.
Our curriculum is designed with a futuristic perspective, making children of varied cultures interact as part of exchanging and preparing them for a global world. If a child ingrains this aspect from the very beginning, they can certainly expand career options in future.
It is pertinent to say that cultural diversity is one of the sought-after skills in the dynamic world. The earlier one adapts to it, the greater their success will be.
Conclusion
With the proliferation of MNCs, working with an overseas client has become an integral part of everybody's job. There have been many cases where people found it challenging to deal with it. Similarly, working on-site at a foreign location also poses many challenges to people who have never been exposed to an alien culture.
To ensure that such factors do not constrain a child's career growth, we at 21K School provide an ecosystem where children are exposed to cultural diversity and imbibe it from the beginning. Head to our website to know more about our school!