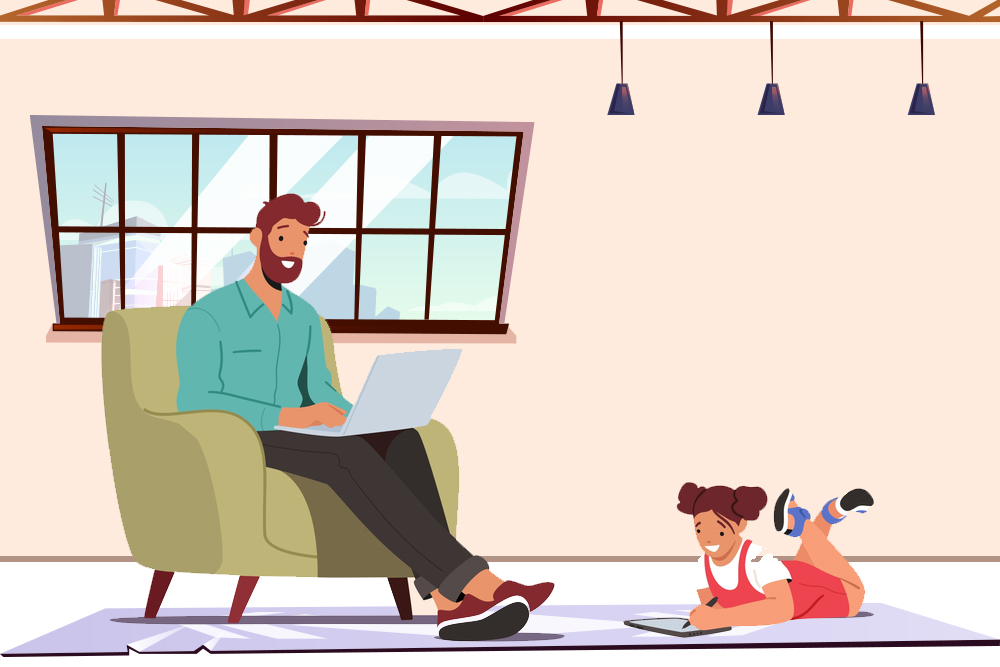 The selection of the right curriculum is the most important founding stone to the schooling of your ward. As a parent, you might be concerned about getting a quality education for your children. You might often spend a lot of time and research to evaluate and learn different streams of teaching available. Every country practises thoroughly developed curricula leading to various courses that will educate students to best address the social needs of tomorrow. Here's a comprehensive guide on how you can choose the right curriculum for your child:
Schooling
Parents need to evaluate the interest of their children right from their early stages of education, their preschool courses and the impact on their child's future learning and development. So first, Identify your child's learning style. Not only does every child develop at their Printing and showing captions to children pace, but the environment in which they thrive also changes the nature of education.
Montessori, Waldorf, Reggio Emilia, Playway and Multiple Intelligence are some of the most popular kindergarten courses offered in preschool programs in India. Regardless of which preschool curriculum you choose, one should make sure that it enables your child to develop holistically and enhance their abilities in all areas. When it comes to schooling, choosing the right school board is a challenging aspect too. In the last few years, many new education systems have become popular in India.
Educational Boards
Over the past years, several new education systems have emerged to be popular in India. Besides the two pioneer national level educational boards, CBSE, and ICSE, there are a couple of demanding international educational boards that have paved in for good. The Cambridge International IGCSE and International Baccalaureate (IB) have become more popular among families having a global vision towards education.
Central Board of Secondary Education (CBSE)
Regulated and managed by the Central Government and follows a prescribed list of textbooks and courses. They follow predefined groups of subjects for both primary and secondary level schools.
They follow pre-set combinations of subjects for their primary and secondary school.
Key-value – CBSE schools always work towards the goal of providing a stress-free education to the students by adopting innovative teaching methods with psychological and pedagogical principles.
Schools: 24000 affiliated schools
Subjects: 3 Streams
Syllabus: Prescribed list of textbooks
Compulsory Subjects: English
Focus: Maths and Science focused.
Evaluation criteria: Ability to memorize and recall concepts.
Difficulty Level: Less in-depth concepts, more scoring.
Applicability: Syllabus mapped for scoring in entrance exams.
Council for the Indian School Certificate Examinations (CISCE)
Best suited to students looking for overall grooming and language skills development.
Key-value – Promote education through the English medium by conducting school examinations in science, literature, fine arts and dissemination of useful knowledge.
Schools: Over 2300 schools
Subjects: 3 Streams and option to additional subjects
Syllabus: Prescribed textbooks
Compulsory Subjects: English, SUPW.
Focus: More focus on English. Equal focus on Humanities Commerce and Sciences.
Evaluation criteria: Ability to memorize and apply concepts.
Difficulty Level: Advanced concepts, Strict scoring.
Applicability: Language skills and overall intellectual development.
Cambridge Assessment International Education School board (IGCSE)
Most schools are affiliated with Cambridge International, affiliated with Cambridge University and offer courses ranging from elementary, lower secondary and higher secondary to advanced level. They lay the education pathway to educational success for students of age 5-19.
Key-value – IGCSE prepares schoolchildren for life, helping them develop an informed curiosity and a lasting passion for learning.
CAIE (Cambridge University Press & Assessment) has optional assessments decided by each school for primary years.
Schools: Over 400 schools qualifications in India, including IGCSE Online schools.
Subjects: Flexible, from 70 options
Syllabus: Only Recommended readings (no prescribed textbooks).
Compulsory Subjects: Global perspective and Research.
Focus: Equal focus on Humanities, Commerce, Sciences and languages.
Evaluation criteria: Ability to understand, explore, analyse and apply concepts.
Difficulty Level: Standards assessed all year round on a variety of criteria, quite demanding.
Applicability: Global career opportunity and foreign university recognition.
International Baccalaureate (IB)
A prestigious, non-profit educational organisation offering high-quality programs for children between the ages of 3 and 19. Though a bit costly, it is preferred by foreign university students.
 Key-value – It focuses on analytical skills, language, art and humanity. The IB aims to create global citizens.
Schools: 201 IB World Schools and the IB Diploma is taught at 150 schools.
Subjects: 1 subject each from 6 groups.
Syllabus: Prescribed textbooks + Recommended readings.
Compulsory Subjects: Creativity, Activity, Service (CAS), Extended Essay (EA), Theory of Knowledge (TOK).
Focus: Identical focus on Humanities, Commerce, Sciences and languages.
Evaluation criteria: Ability to understand, interpret, analyse and apply concepts.
Difficulty Level: Written tests and several assessment checks, demanding curriculum.
Applicability: Global career prospectus and higher studies overseas.
State Board
Every state has its own education department that decides the curriculum and regulates the exams.  Schools that follow the state board follow the textbooks, system of education and assessment procedures that are completely defined by the state education board, as directed by SCERT (State Council of Educational Research & Training).
Key-value – The good sides count affordability, extracurricular activities, family time and learning the official language of the state.
Choosing between the Boards
International education boards offer a comprehensive approach to education to help students develop both disciplined and multi-disciplinary needs. For example, the curriculum design for CAIE and IB provides students with applied skills in future dealings, such as cultural awareness, compassion, and high-level thinking. Generally, schools are free to create curricula to meet the social needs of educating students. Renewed brands in the international curriculum include IB and CAIE. Their goal is to provide your child with a worldview by engaging in activities courses that help develop professional skills and excellent communication. By comparison, state and CBSE boards focus on education from an educational perspective. CBSE and ICSE boards inherit a system of historical roots and cultural significance.
The Final Say
There is no single curriculum fit for all approaches to a child's education. Moreover, a child who thrives on one educational system may not do well on another. Therefore, an important aspect of choosing a course is to understand your child's needs and determine the flow that suits his / her hobbies and talents in the long run. At 21K School, we recognize the value of your child's needs and that's why we furnish transparent quality education through the curriculum that you think is the perfect fit for your child.