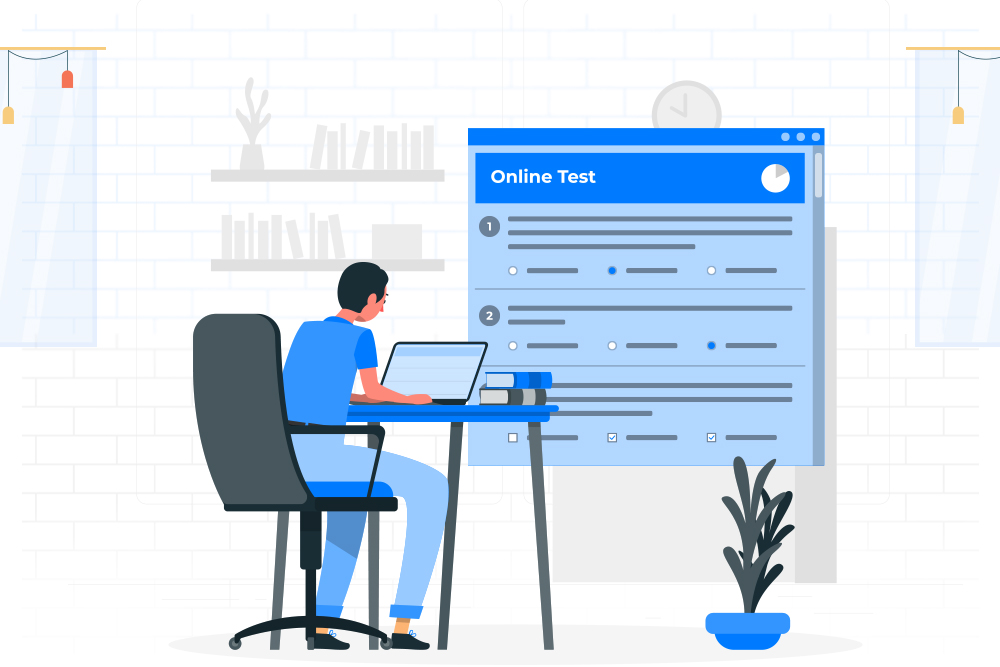 The traditional schooling system focused primarily on rote learning and scoring high marks. Scoring marks were the putative barometer of one's credentials, if not the understanding of the subject. However, times and the learning method have undergone a massive change today. Moreover, even the subjects taught in online school courses vary from what they were a decade earlier.
Recruiters worldwide are looking for other skills besides scores to handle the dynamic corporate world. We, 21K School, are the trailblazers to have designed our online school courses to equip students to handle future trends. Moreover, we focus on children experiencing the advantages of online school instead of the traditional physical infrastructure.
One of the things that we worked on is reducing the number of hours a child spends pursuing education at school. Compared to a traditional school where students spend a huge chunk of 7-8 hours every day, we have designed our online school courses for 3 hours daily. This results in children gaining an additional 2 or more hours a day that can be used to pursue skills. The achievements of our students stand testimony to how our 3-hours of education have worked to their benefit. The method helps children save about 1050 hours over 210 academic days, which is substantial. Students are usually short on time to pursue other interests, but with our design of education, students are left with enough time on hand to explore other activities.
The attention span of students is generally on the lower side. Add to this, the high strength of the class and you can be assured that no one is acquiring education in class. To ensure that students receive and pay maximum attention, every class has a strength of 25-30 students. This brings in quality education as children can directly interact with their teachers. Moreover, they are able to let go of their inhibitions to speak up in front of others, building their confidence too. When teachers understand the student better, they can provide better solutions.
Providing Insight Into Subjects
It is not uncommon to see candidates coming out with flying colours in their respective fields without in-depth knowledge of their domain area. At times, it has also happened that we see students with theoretical knowledge but zero understanding of its practical applications. The balance between theoretical understanding and practical usage is crucial in the long run.
We have developed a system of learning that focuses on practicals and theory to fill this skill gap. The advantage of an online school is its visual element that helps children visualise concepts. It also allows them time to practice and experiment with the theory learnt. Therefore, with the help of machine learning, imparting education becomes a tech-driven task. Experiential learning is our key focus area.
The International Advantage of Online Schools
Our online school course provides a global curriculum that allows students to study with children of the world. This helps them adapt to cultural diversity, which turns into their strength when they need to adapt to a different cultural system.
Healthy Ecosystem
We create a healthy environment so that students can discuss topics among themselves and with their teachers. This helps students grasp concepts quickly and remains in their minds long after studying them.
The availability of teachers to resolve doubts and provide clarity is a big reason why children turn confident in their learning process. Despite physical presence, the teacher-student interaction is minimal because of too many students and too few teachers. This results in students finding it tough to pose questions to the teacher. This is what is missing in traditional schools.
Our curriculum and pedagogy are explicitly devised to ensure that children have adequate practical and theoretical knowledge. The clearer the concepts, the greater depth children seem to have. We have ensured to provide the opportunity to interact with the teacher one-on-one, which is a great stimulus for the child to ask all sorts of doubts that run in their mind.
Conclusion
In today's day and age of schooling, scoring marks alone will not fit the bill. On the contrary, practical knowledge along with allied skills are the prerequisites. At 21K, we have made provisions to provide children with the right combination that shows tremendous growth. This will help them leave their mark instead of running through the maze to score the highest marks.