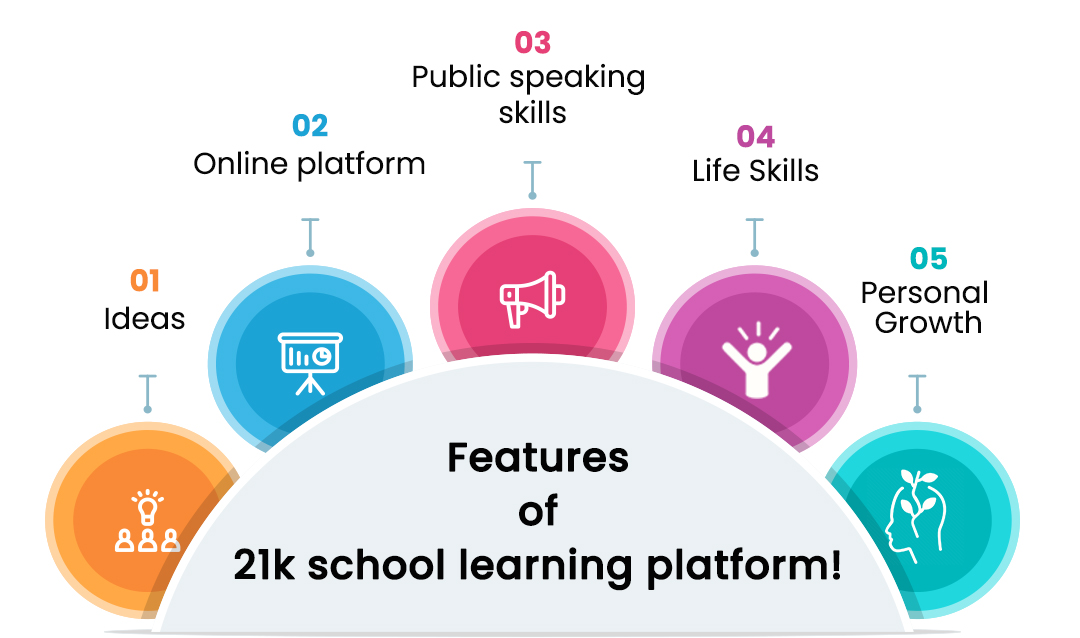 When one analyses the competency level of fresh graduates looking for employment, it comes as a disappointment and shock in some cases. What employers are looking for today is individuals who possess skills, know how to handle responsibility, are self-sufficient, and have critical thinking abilities, enabling them to make correct and practical decisions.
The current traditional education system focuses more on rote learning that doesn't equip them with practical experiences to deal with contemporary professions. The world is undergoing a technological revolution, where industries across the spectrum are going to transition into a digital model of functioning that requires skills and knowledge in the prospective employees. However, the syllabus of traditional schools run by board affiliation is still the same as it was decades ago. This in no way prepares kids for even the present needs, unfettered to the needs of the ever-evolving world. According to reports, jobs in the field of AI and data science are going to flourish, however the conventional academia system fails to recognize them and their syllabus are bereft of it.
21K school online inculcates such skills into students during the formative years of development. During progressive ages and stages of development, students are able to grasp higher degrees of skills and best practices. These life skills and best practices will enable your child to operate at the highest level throughout life, thereby being an asset to all around him/her. Business and industries are always on the lookout for such skilled and knowledgeable employees.
Features that make online learning effective
Some of the features that 21K school online brings to the table are that it's the first of its kind online only school. The entire infrastructure of the school is online, thereby making 21K online learning platform a pioneer in its field. The online learning provided by 21K online learning provides students with skills that are called 'critical learning objective' and the difference between this and the previous system of education, which was called 'rote learning' and relied on memorizing information for examination purposes.
Critical learning teaches the students starting from a very young age all the way up to senior school important life skills for overall success and development of the individual. These skills are; probability and statistics, economics, public speaking, life skills, fine art and art appreciation, creative writing, practical math, contemporary world issues, nutrition and wellness, skills for health, Personal Finance, personal fitness, personal health, pre calculus and trigonometry etc.
Such skills as mentioned above were not taught to students in the previous method of education, which we acknowledge as the 'rote learning' method. The lack of all this knowledge and additional skills such as team work skills, creative thinking ability, handling responsibility, self sufficiency, social skills and much more which make the individual very effective and productive as an individual. Any individual possessing such superior skills, knowledge and practical experience on how to implement all this will be a tremendously well versed and effective human being. The 'critical learning objective' method introduced by the New National Education Policy in 2020 (NEP 2020) clearly demonstrates that this Government decision has changed the trajectory of the future of the Nation of India for the better. The effects of the online learning platform that 21K online school offers students is vastly different from any regular form of education.
21K online education curriculum
In addition to the skills and best practices mentioned in the above section, 21K online school offers students all the regular curriculum that mainstream/regular education taught as well. The curriculum of 21K online school follows the requirements/guidelines of the National Curriculum Framework. This information is mentioned to reassure parents that choosing online schooling by 21K online schooling for their children is actually the better decision.
There are other advantages with the online school as well, some of these are that compared to traditional schools the fee structure is a lot less. Additionally, specific care is given to individual students, and they are trained/taught in the most effective and thorough manner possible. Because 21K is an online school, the faculty and students come from around the world. Due to the diverse location of teachers/faculty and other students, and students learn/familiarized with foreign cultures, customs, and methods of doing various tasks.
Additionally, with experience students also learn real life skills, on how to effectively communicate with people from diversified and global cultures. The 21K online learning platform was designed with the purpose of up skilling people of all ages, helping individuals become more effective members of society. The education that 21K Skills online school, provides students during their formative years, is knowledge and skills, which immediately set the fresh graduates far ahead of the rest of the pack.
The system of education that 21K skills is providing students from around the world, goes on to create a new generation of individual who is far more in control of everything, and far more competent in every way. Additionally, such individuals are far more adept at learning quicker, because a part of their education literally involves decision-making, and other skills related to cognitive functions of the individual student. One of the very important skills that students are taught is decision making, which includes all the various parameters that need to be followed to meet the requirements of good decision making.
Conclusion
You will find detailed information related to the education type and quality 21K online learning will provide your child. In brief, the 'critical learning' method develops your child to be the most effective human being possible, and additionally, it also imparts information related to the best practices, theoretical knowledge and practical skills. For more information you can search our site, alternatively you can email us at our email address mentioned on the website itself.