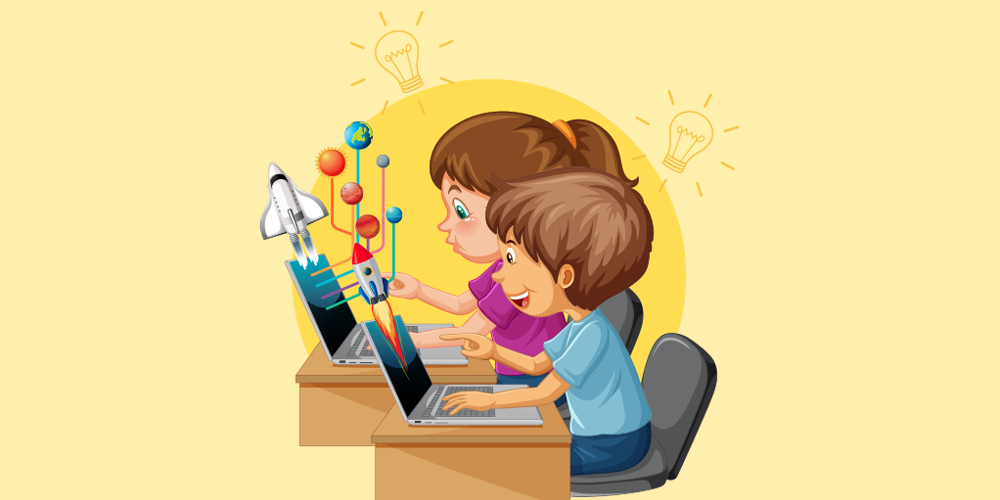 The entire world is progressing fast in the realm of science and technology. Our lives are now encircled by booming internet facilities, artificial intelligence and many more. Similarly, the education sector is also embracing changes, especially after the Covid-19 pandemic. New teaching tools and techniques are being introduced that have shifted traditional education's paradigm. Let us see how technology can support student's success.
None of us know what lies in the next moment, yet we plan to stay organised. Similarly, you should also prepare your child for the domain of homeschooling as it is taking up the place of traditional schooling. Initially, children would find it tough to embrace this sudden change and integrate technology with success. So, you should pave the way accordingly to set some goals for your child.
Here are a few things to look forward to and follow:
1. You should open doors for your child beyond classroom notes and textbook teaching. Instead, you should teach him/her to recall and remember with conceptual understanding.
2. Make sure that your children have regular opportunities to solve problems. This will instigate his/her skills in creativity and improve their patience.
3. You should see to it that your child gets the best exposure to teamwork or partnership work. You can then work in groups with their siblings so that they can excel in group activities during online classroom teaching.
4. As a parent, you must always motivate your kids to learn without fear and encourage them to take their foot forward without any hesitation. They must be open to learning things that will open new windows for them.
5. You must also bring out the best of leadership skills in him/her by instilling in him/her that actions matter more than mere wordy promises.
21K School – Setting Children Up For Success with Technology
21K School offers the best rated online homeschool programmes to transform your child into the most confident human being. They not only offer personalised classes but also organise self-assessment tests for your child. Their digital only experience helps save time and gives children more flexibility to pursue what they love. Schooling through an Online School saves as many as 1,050 hours per year, translating to 700 days over 16 years of school education by reducing travel time and tuition time. This flexible learning model at 21K School allows our students to pursue their passion across science, maths, art, music, dance, entrepreneurship, and sports. This is the perfect platform for developing the evolving skills of your child, leading him/her to follow a successful life.
21K School is the first web 3.0 school that provides flexible online schedules and transcends beyond the confines of the four walls. This allows you and your child to access classes, workshops and events from anywhere around the world. You will never miss another update even if you are away from your home.
All classroom sessions are recorded and we have both the Gallery View so that the student can see how the rest of the class participated, as well as the Presenter view to see what the teacher shared. The platform is also connected to our personalised learning engine, whose AI helps students and parents understand classroom performance and learning journey in a whole new way.
At 21K, your child can make an entry like a leaf and will bid goodbye after transforming into a tree of knowledge. A perfect culmination of all of these shows how technology can support student's success. 21K School is indeed the future of today's school, providing world-class facilities at truly affordable rates.