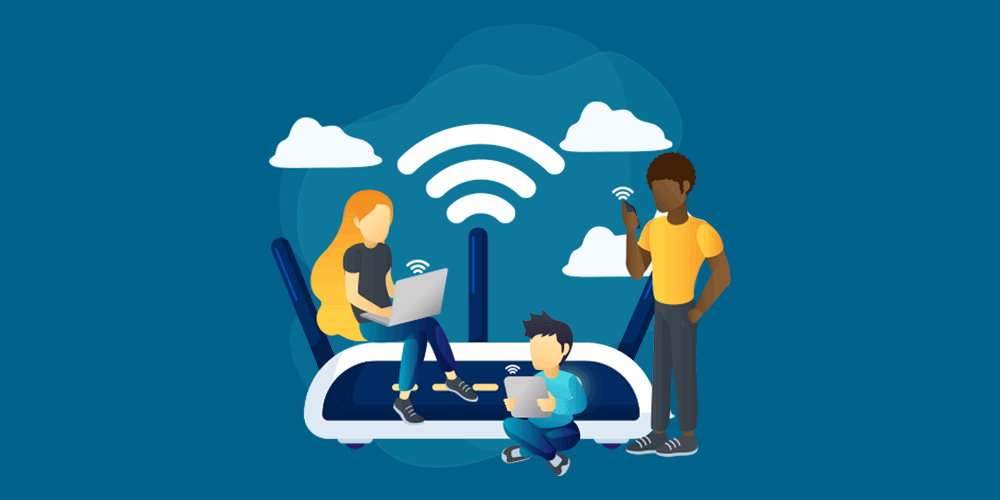 The internet is regarded as one of humanity's greatest gifts, and in the last 10 to 15 years, it has spread rapidly throughout the globe. Things like transfer of information and conversation between two or more people sitting far from each other have gotten a lot quicker. It is a place where concepts from all parts of the world are found easily. There are several benefits of the internet for students because it allows them to easily obtain the information they require. It has made a significant contribution to the education of students by improving their ability to study and gain knowledge, right from their homes. They use the internet for a variety of purposes, including online lectures, research, latest information, and more.
Below are the advantages of internet for students –
1 – Relevant information present on the internet
Students can easily search for the relevant information they require on the internet. Before the spread of the internet, students had to go through many books to find the information they needed, which was a time taking process. Things are now faster and easier because there are numerous websites that provide important information that can help students with their academic work and assignments. This also helps students remain up to date with the latest information.
2 – Online education through internet
Almost every student is now aware of the terms online education and distance learning, both of which have been the most significant benefits of the internet during the pandemic. They can learn a wide variety of things from the internet while at home, in a comfortable atmosphere. Students can easily access lectures or classes on various academic subjects to clear all of their doubts. Different institutions, such as colleges, universities, and schools, have started to offer online programmes and courses to anyone in any part of the world.
3 – Developing communication and connectivity 
Having good communication and connectivity with others has proven to be beneficial. The internet has made it easy for students to connect with their classmates and teachers using different mediums from any part of the world. They can easily discuss study material and clear doubts with the teacher in order to fully understand any topic. This can also help students in coming up with new ideas and enhancing their knowledge.
4 – Career planning
Choosing the right path and developing a good career plan is critical for the future, and it can be difficult for students to do so without proper guidance. The internet has lots of resources for the students to seek proper career guidance and achieve future goals. To make a better career decision, they can consult with experts and attend career counseling sessions.
5 – Getting up to date information
The internet has been the best source to get up to date information in the quickest possible way. Different websites and social media platforms play an important role in bringing the most recent news or information to people's attention. Students can gather the latest information related to their academics that can help them in their studies. There are also media websites where students can share their thoughts and the most recent facts.
6 – Self study
The internet has established itself as a vital tool for self-study. Google, bing and yahoo helps in  learning and discovering various sources to get the latest information. Students can carry out research on any topic to improve their knowledge and get necessary study materials, which can be crucial for their academics. Youtube and other platforms also provide free classes and courses for students.
Conclusion
The internet is one of the most powerful information tools present in the world today. There are numerous benefits to using the internet for students, and it has proven to be one of the best places to learn. It has changed the lives of students and made several things easier for them. Many students are now enrolled in online education, which is changing the face of academic education. Nowadays, most assignments are completed on computers with the use of the internet. The internet has many benefits, but it also has some drawbacks, so it is essential to teach students how to use it responsibly.