21K School's online schooling program is unique – it is the only virtual school in the country to offer the Indian, American and the IGCSE curriculum to its students. By partnering with K12 (Stride Inc) – world's largest online school and NISAI – a company that has been providing distance and virtual learning for over 24 years now – 21K School has carved out it's own niche in the Indian online education space. From international faculty to data-driven reports on student performance, 21K School is pioneering virtual learning for school students.
Today we wanted to look into specific points that make 21K School India's most trusted and loved online school.
Not just a EdTech Startup
21K School co-founder Mr. Yeshwanth Raj Parasmal has experience of setting up and running over 75 traditional schools in India! He understands the education space and saw a genuine need – despite his best efforts he was seeing that getting quality faculty in many parts of the country was just not feasible and students in tier II and III cities were at a disadvantage. Our other co-founders also realised this during their time at engineering colleges and while working for multi-national companies. This is why they got together and started conceptualizing India's first online school in early 2019. However, as they were preparing to launch the pandemic hit – and every school in the country became an online school. Over the last year we have seen many other online only schools also pop up.
Students from around the world
21K school through its unique partnerships and infrastructure can welcome and enrol students from around the world. A parent can choose any of the three curriculums that we offer from anywhere around the world. We have students from Middle East, China and even Japan attending our classes. Other online schools do not have permission to enrol students from outside of India. An advantage of having students from around the world joining classes is the exposure each child gets and the opportunity for peer-to-peer learning.
International Tie-ups
21K School has a tie-up with K12 (Stride Inc) America's leading online school from which over a million students have graduated. This exclusive tie-up gets us accreditation from Cognia: the largest community of education professionals in the world. They are a non-profit, non-partisan organization that conducts rigorous, reviews of a variety of educational institutions and systems to ensure that all learners realize their full potential. We are also accredited by MSA-CESS – The Commissions on Elementary and Secondary Schools that accredits early-childhood through post-secondary, non-degree granting public, private, faith-based educational institutions including special purpose schools, supplementary education centres, learning services providers, and distance education institutions.
Our partnership with NISAI also makes us a Cambridge International School. No other online school is accredited by Cambridge. Other Indian online schools have Indian tie-ups for American accreditations.
Read more about our accreditations and affiliations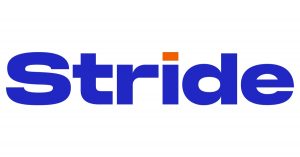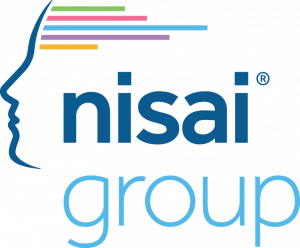 Indian Curriculum
We are the only virtual school to offer the Indian curriculum – National Curriculum Framework. Our students following the Indian Curriculum have the option of registering with NIOS (The National Institute of Open Schooling, an autonomous institution under the Ministry of Education, Government of India) and appear for examinations at the end of the year at a centre near their place of residence to obtain a formal marks sheet. 21K facilitates this process for all such students. All other online schools only offer one of the many international curriculums.
Click here to learn more about our Indian Curriculum
American Curriculum by The Keystone School
Our American High School curriculum, content, learning platform, teacher training and support is provided by The Keystone School, USA. The keystone School has a rating of A- from The Better Business Bureau and has received Homeschool.com's seal of approval. No other Indian Online School has such a collaboration.
If you have further questions and would like to learn more about 21K School, click here to connect with a 21K Expert.