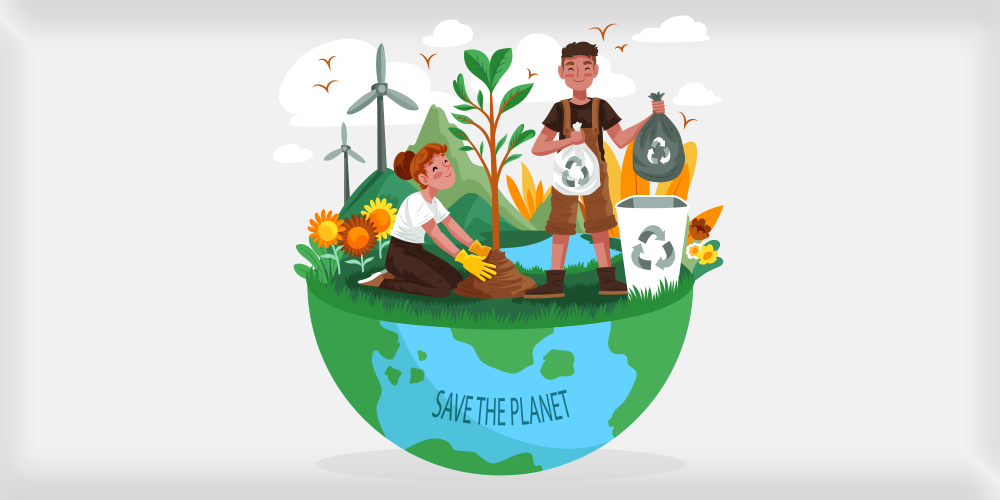 The environment around us needs to be preserved. If we take care of nature, then it can provide us with everything that we need. But, the price of neglecting nature is also substantially high. Lately, we have encountered many situations where we have to face nature's fury such as drought, excessive rainfall, forest fires, etc. The excessive exploitation of natural resources and unrestrained pollution has been causing uncontrolled environmental damage. Hence, it is of utmost importance that we include 'environmental awareness' as a topic or subject in the curriculum.
Right from the preschool years, children should know about how to preserve nature. If we are successfully able to make children understand the importance of the preservation of the environment from a very young age, then they will be carefully re-evaluating every decision they are going to make. These young people will also be able to correct elders if they see something harmful being done to the environment.
Spreading environmental awareness through virtual schooling
A lot of online schools in India encourage children to be very close to nature. For example, as an instructor, you can ask children to check out different plant leaves and observe their shapes, sizes, colours, etc. This way, children will be able to understand how plants are uniquely different from each other. Another example is that you can ask children to create posters about the concept of 'recycling' and increase general awareness about the significance of reusing, recycling and reducing different materials.
Here are a few ways to generate environmental awareness amongst students in a virtual school in India:
Create an Environmental Club

You can ask your students to create an environmental club and conduct activities that will represent the preservation of the environment. These activities can include creating a recycling system for their own homes and planting a tree that will provide them with organic and fresh vegetables or fruits. Planting trees at home can also help in reducing the level of CO2 in the atmosphere.

Conduct a Periodic Cleanliness Drive

As an instructor, you can ask your students to create a local group with other children in the vicinity to make sure that their neighbourhood is litter free and clean. They can also perform a group cleanliness drive fortnightly or monthly. This way, children will learn and become responsible to clean their places and neighbourhood.

Keep the topic of Environmental Awareness in the Curriculum

Through virtual schooling, children can begin learning about the subject of environmental preservation and its importance from a very young age. For example, while teaching students about water, teachers can discuss the ongoing scarcity of water in the world. You can also ask them to find out ways they can preserve water or any innovative way to keep water bodies (lakes, rivers, ponds) clean.

Make Students Learn about Renewable Energy

You can teach students about the sustainable environment and renewable energy that is currently going through a massive development stage. For example, you can teach them how to harness and use solar energy with the help of solar panels, solar cookers, etc. According to students' standards, you can teach them how they can save electricity by installing solar panels in their homes.

Initiate 'Adopt a Plant' Campaign

Encourage students to adopt at least one plant in their homes. The plant can be of any type. But, as an instructor, you can ask them to take care of the plant every day with the assistance of their parents, elders, or even a gardener.
Final Thoughts
If you want your child to learn about environmental awareness through online schooling in India, then you should enrol them in 21K School. This online virtual school has embedded environmental awareness in its curriculum along with many other practical subjects that will raise awareness amongst young minds and enhance their thinking and analytical skills.