Get Ahead With NIOS:Meaning, Benefits and More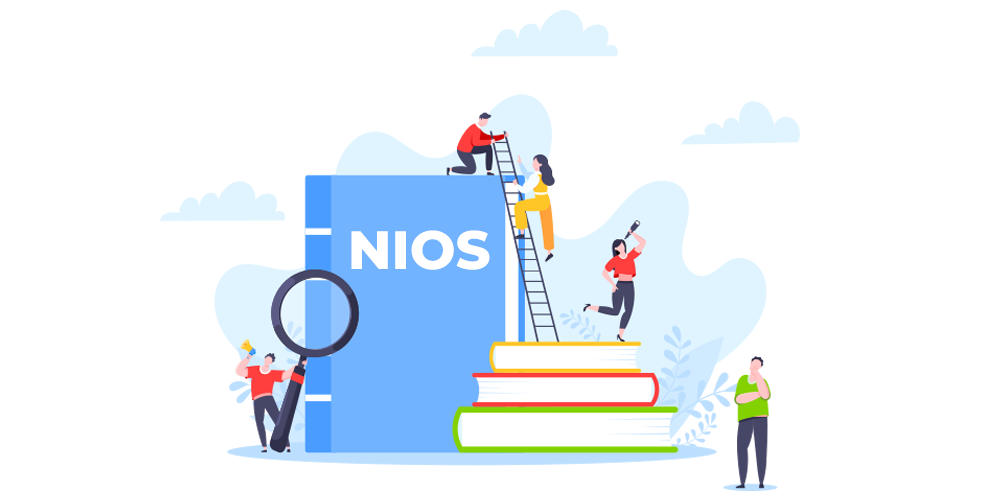 National Institute of Open Schooling is a learning institution and a recognised board of India. It is run by National Open School under the Ministry of Human Resource Development Of Government of India.
It provides primary, secondary and senior secondary, vocational and skill education to diverse groups of students which also  includes specially abled children. It provides flexible learning to students who don't have access to regular learning.
If you come under any of the below mentioned categories, then you can also join NIOS for your studies:
Students who are specially abled and face problems in attending regular classes.

Students who are working for some reason and cannot attend regular classes. 

Students who are home schooled throughout their life.

Students who want to add some additional skills.

Students who are economically underprivileged.
Programs that are offered in NIOS
Open Basic Education(OBE) for the students of 6 to 14 years.

Secondary Education Program

Senior Secondary Education Program

Vocational Education Program

Life Skills

Different Diplomas
Benefits of NIOS
1.Inclusive Education:  NIOS provides inclusive education to students irrespective of their special abilities, socio-economic status etc.
2.Self-Paced Education: It provides self-paced education to all. You can learn at any time and anywhere you want so that there is no hurry.
3.Universal Education: It provides universal education because it is a recognized board of education. The board is accepted in different countries also.
4.Job Oriented Education: It enables you to get a job immediately after the completion of a particular course. 
NIOS Virtual Open School
NIOS has recently started virtual learning in which a student can take online classes at the comfort of their home. It also provides study material, live classes, projects, assignments etc online.
Subjects Offered
There are as many subjects as in a regular school in NIOS. Here's the list:
1.More than 20 languages
2.Mathematics
3.Environmental Studies
4.Basic Computer Skills
5.Social Science
6.Science
7.Vocational Subjects
Eligibility For Admission in NIOS
1.Secondary: A student can apply for secondary education if he or she is of 14 years of age or above.
2.Senior Secondary: A student can apply for the senior secondary program if he or she is of 15 years of age or more.
Conclusion
So, that was all about the National Institute of Open Schooling. Whether you are specially abled or could not attend the regular school for some reason, you can consider this institute for your learning. There is nothing that a regular school offers and NIOS does not. Learn more about NIOS curriculum in 21K School here.
Education
Read our latest education blogs here. We are pioneers in proffering personalised, affordable and high-quality lessons using an advanced learning platform.
Join Asia's Leading Online School and Unlock
endless opportunities
Join Asia's
Leading Online School
and Unlock endless opportunities