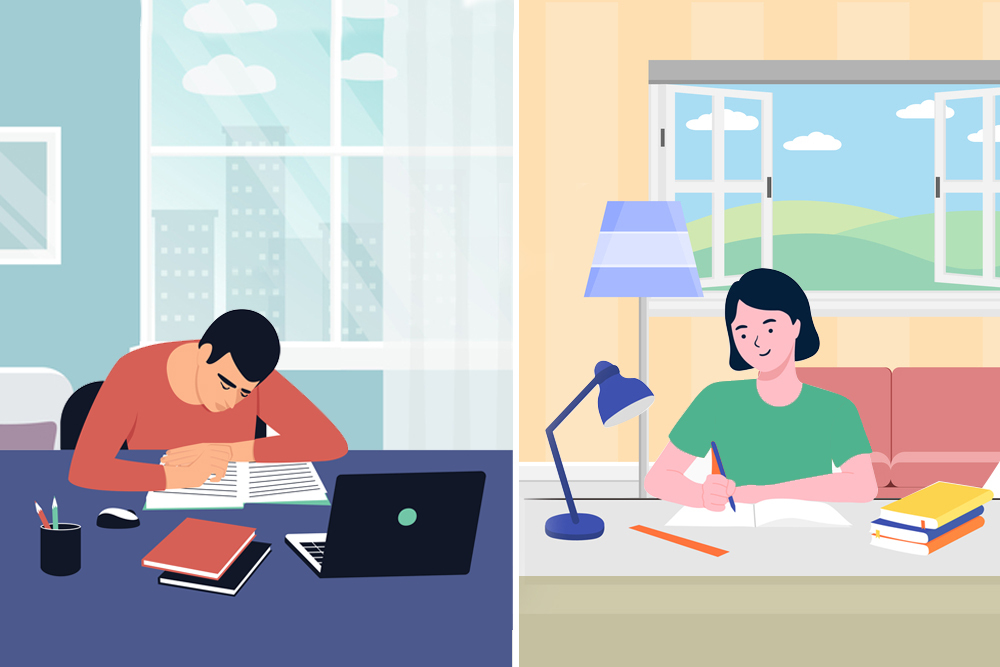 It is commonly believed that the number of hours a child spends in school, the higher would be their learning. But over the years, this belief has turned out to be deficient. This is because the belief does not consider the fatigue and loss of creativity and concentration that the child may experience while they are in class for 7-8 hours every day.
Besides the number of students that occupy the class, this divides the teacher's attention towards the entire class with no individual attention. Moreover, it has been observed on more than an odd occasion, how students were left feeling inadequate or confused on the ground of insufficient insight into the subject.
Quality over quantity – Why is it so important?
We have created one of the best online school systems believing that quality trumps quantity. We provide fine quality education for 3-4 hours per day with no more than 25-30 students. It is easier for students to connect and communicate with their teachers. To ensure your child has a great pedagogical journey, we created the first online school in India.
The additional 3-4 hours a day that a child gets gives them great scope to explore a plethora of opportunities. Quite a few of our students have proved our belief by achieving something extraordinary.
Achievement of student 
One of our students, Akash Vashishtha, a fourth-grader, has written a thriller fiction book, "The Treasure Hunt". This is not a standalone book, but a series of its kind that Vashistha has confirmed is in the pipeline. This is surprising to witness as Akash is at an age where children are usually fussy about picking up books to study. Akash has managed to take this a step ahead and write his book.
That is simply incredible. Our little whiz kid had the opportunity to write since he had the extra few hours. He would've been ideally spending hours in school had he been a part of a traditional schooling system. To his credit, Akash also finds learning an interesting aspect of education.
Today's kids require and deserve much more than what they are being offered in a traditional school. Besides bringing students an online school system that's far and diverse like our subjects, we also help save time for students that would otherwise have been spent commuting to and fro from the school.
With our online school in India, we have brought a different yet unique experience for tomorrow's future. Our curriculum is designed to keep the holistic development of your child in mind. Therefore, we have taken measures that will make your child find 21K School both educational and fun. This will make your child explore their hidden talent and develop creative ideas to help their cognitive development.
Conclusion
We should move over past perceptions towards a futuristic outlook where quality matters more than quantity. It is not about how long children study but how well have they studied and how much have they grasped. With our online school in India, we concentrate on dynamic ways of teaching, which provides wings for your child to fly in the direction they want. When we see kids like Akash bring laurel to their names and our school, we feel proud to see our vision reaching its goal. It is such students that reaffirm our belief that quality always trumps quantity.