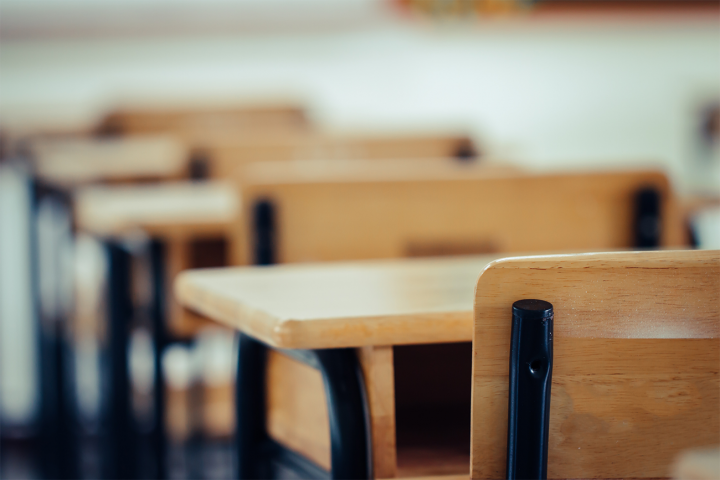 With Covid-19 cases surging in many states, schools have had to shut their doors again. At this point, it's getting difficult for everyone – parents, students, teachers, and the school management. Nonetheless, it is the need of the hour and when it comes to our children's safety and health, being cautious is always better. The last few months of 2020 and early days of 2021 were rather pleasant – people were receiving vaccines, businesses were opening up, middle and high schools were opening up, and kindergartens had opened up in many states. India was on track, and we had beaten the virus.
Not quite as we now know.
Data doesn't lie.
The same questions that we were asking in March 2020 are again being asked today. Will board exams are canceled, will the syllabus change, how soon can we have children back on campus and no one has answers. At 21K School, we get numerous calls from parents, just like last year, who want us to enroll their children as they are not happy with their current schools' online learning experience. These parents will send their children back to physical school at some point, but only once the virus has been completely dealt with. I was wondering why we were the first choice of these parents when it came to online schooling until my team presented me with the below findings: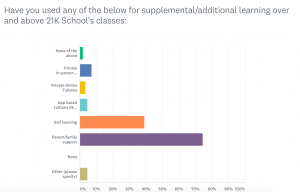 During a survey, 21K School conducted, we asked all 21K parents if they had used any supplemental/additional learning over and above 21K School's classes.
Only 5% of parents required in-person private tuitions for their children, and 2% had enrolled their children in online tuitions; 4% of parents used app-based learning portals like Byju's or Vedantu. However, the majority of parents did not require any additional tuition to supplement our online classes. As they say, the proof of the pudding is in the eating.
Are we now for all?
To open up to all hasn't been an easy decision for us – neither was it last year. We established 21K School for children with particular needs that traditional schools were not fulfilling, and suddenly we were catapulted to a position where we became for all. I still remember when the four of us (Santosh, Joshi, Dinesh, and I) discussed the plan of starting India's first online-only school way before the pandemic. We were bombarded with questions from educators and investors – Who will this school be for? How will you even teach children online? How will exams work? We used to answer these questions with lengthy presentations that we had worked upon along with our partners K12 School and Nisai – who were running online only and distant learning schools in America and UK respectively for over 20 years and had taught 10 lac + children. Today no one asks these questions. See how it works!
From catering to students who did not have access to quality and affordable schools in their neighborhood to adding students from Mumbai and Bengaluru's top localities, enrolled in some of the country's best educational institutions before joining us, it has been quite a journey. We have started extra batches to meet parent demand – our newly introduced IGCSE/A Level programs now have 100%, international faculty. Our Dual-Diploma program allows students to graduate high school with both Indian and American diplomas. What has not changed is our purpose – we continue bringing world-class education to your world. Your situation, location, and other parameters can keep changing, but you can rest assured that your child will continue to receive top-notch education with 21K School.
Joshi Kumar
Co-Founder & CTO, 21K School
*If you have questions about Covid-19 and Schools visit the official page of WHO.