Quality Education at your Fingertips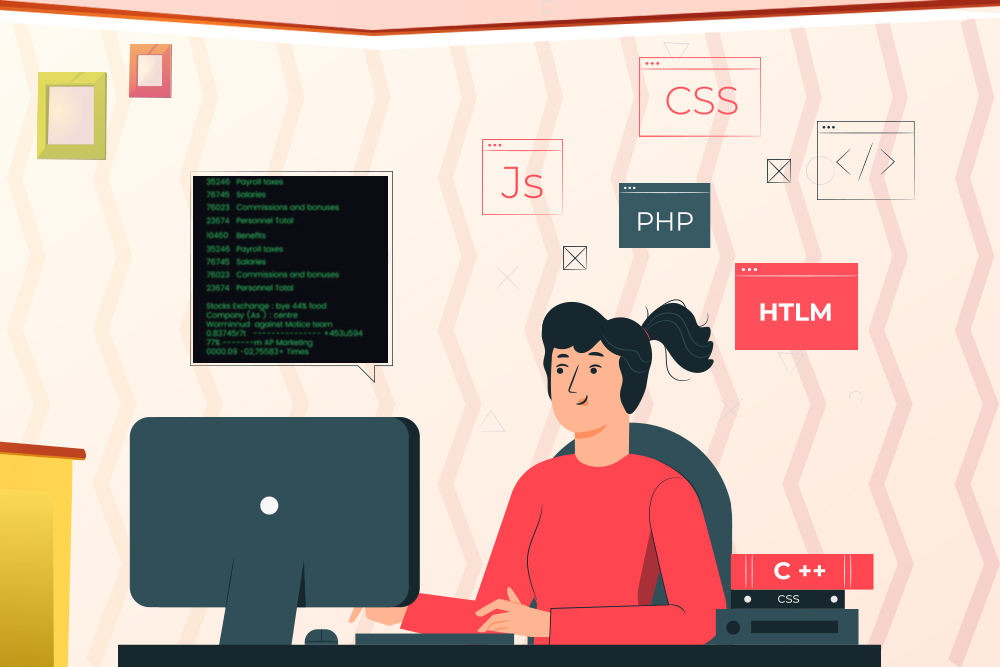 The traditional education system has been under the scanner for some time now. The lack of facilities, dearth of good quality teachers and the inflexibility observed in the same brought about a need to revamp the entire education system. Moreover, it was needed to remain ahead of those receiving the education challenges.
At 21K School, we have tried to respond with remarkable alacrity and have established India's first online-only school. It has undertaken thorough research and has designed the best online curriculum, which will make students ready for the technology-driven future.
Let's take a look at some of the features of 21K School. 
Good Quality Education Made Accessible To All
A dearth of good quality teachers has been an issue for a long time, which meant children had to do with sub-standard teaching despite paying hefty fees. To resolve the issue, we provide thorough online instruction training to all our teachers.
Since it is a full-fledged online school, parents get to be involved in the child's progress and have a complete idea of how the school is imparting education to its pupils. This makes the entire process transparent and gives them a better sense of control. Gone are the days when international-level education was available only in metro cities. We have reached out to people across the globe regardless of their geographical location.
Quality Education At An Affordable Price
Good quality education was always expensive and so out of the reach of an ordinary man. They had to contend with a substandard education. We have strived to ensure that no child should be deprived of quality education on reasonable grounds. We have taken measures to ensure that students get the best online school experience at very affordable prices.
No More Fretting Over Mid-Term Transfers
Parents no longer need to fret over mid-term transfers. The child can continue their studies irrespective of where their parents are transferred. This used to disrupt the child's education significantly since they took time to adjust to an entirely new school environment and its syllabus. With 21K School, parents no longer need to worry about it.
Benchmarking On International Standards
21K School students study alongside students from US and UK and get their performance analyzed according to international standards. The International Benchmark Test is a unique concept that assesses based on the child's skill. Such tests boost students' confidence. On the other hand, those who fail to make the cut, work on their flaws and match up to the standards, which makes it a win-win for every child.
Safety & Health
With the constant threat of the spread of the virus, a child's health and safety are the parents' greatest concerns. With 21K School, parents no longer need to worry about their kids contracting any disease following attending school.
Greater Bonding With Teachers
Our teachers extremely involved in the child's educational progress. They have a greater understanding of the child's needs through regular feedback sessions. The communication gap that often creeps into a Teacher-Student equation can be avoided so that a child can learn in an amicable environment.
Real-World Education
Jobs of the future will be decided on more than mere scores of students, emphasizing soft skills and real-life skills in the prospective candidates. 21K School could envision this and has given impetus to these skills while devising the best online curriculum.
Complete Transparency For Parents
Since it is a full-fledged online school, parents can get involved in the child's progress and have a complete idea of how the school imparts training to its pupils. This gives them a better sense of control.
Value For Money
21K School is a school with a futuristic ideology; hence we train teachers too to ensure that each one is up to the mark. This provides value for money to the parents, and they no longer feel jittery about the quality of education.
Conclusion
Digital learning has brought a treasure trove of knowledge to students' fingertips. Through our online curriculum, we have made fine quality education a reality for one and all. If you're looking to enrol your child at our school? Head to our website to know-how!
Online School
Read our latest education blogs here. We are pioneers in proffering personalised, affordable and high-quality lessons using an advanced learning platform.
Join Asia's Leading Online School and Unlock
endless opportunities
Join Asia's
Leading Online School
and Unlock endless opportunities