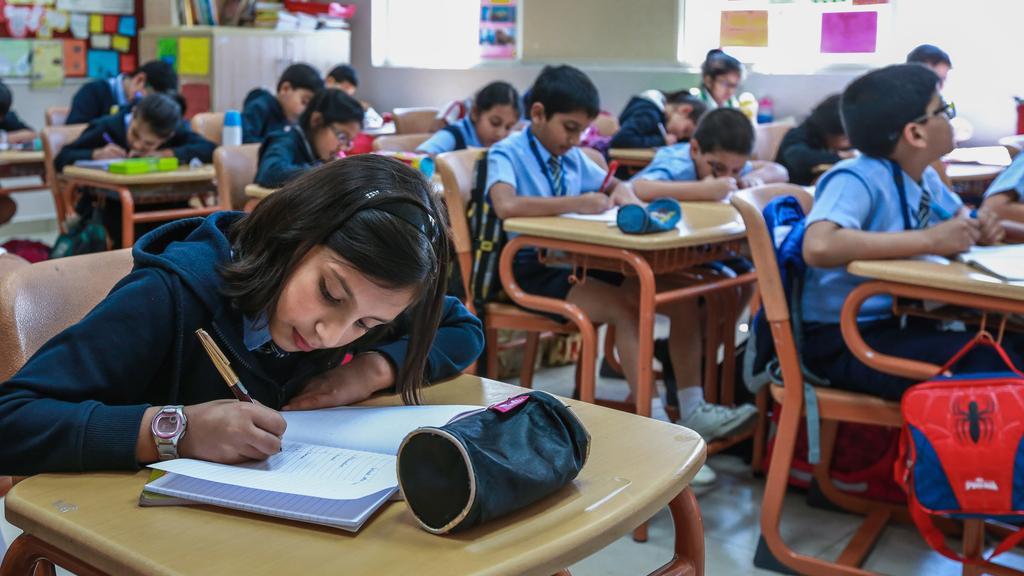 CONTRARY TO POPULAR BELIEF, SMALL-TOWN INDIA is a reservoir of talent and skills. The scale, size and challenges for reviving K-12 education in small-town India can be gauged with the help of some alarming statistics. Over 80 percent of India's total population resides in non metros and the hinterland, and yet they have no access to high-quality affordable education institutions. There are around 1.5 million schools in India, but only 20,255 are affiliated with CBSE. Fully 98 percent of schools are either affiliated with state boards or aren't affiliated with any board. Several national surveys like the Annual Status of Education Report (ASER) confirm the quality of education and learning in these schools is pitiably low.
Tough times call for tough decisions and out-of-the-box thinking. While much of the debate on improving access, equity, quality and affordability of school education is linked with technology, I propose national focus on the following fundamental issues to improve the entire eco-system of school education across the spectrum and throughout the country.
Curriculum
The written, taught and assessed curriculum in India's schools is outmoded and varies significantly. There is a strong case to reduce the width of K-12 education curriculums and increase their depth, bearing in mind the needs of 21st century children. A large baggage of theoretical content across all grades can be curtailed or removed from the curriculum to focus on deeper integrated learning. A study needs to be undertaken to understand the requirements of the economy and society of the future, and what children must learn in schools to face real-life challenges.
Pedagogy
A bad curriculum well-taught is many times better than a good curriculum poorly taught. Undoubtedly, pedagogy always wins over curriculum. Therefore pedagogy must shift from memorising and reproducing content to in-depth understanding of concepts connected to the real world. If a school's pedagogy focuses on how a child learns, the entire experience of schooling will be enjoyable and interesting for all stakeholders.
Assessment
I have never been able to understand why teachers or schools don't provide feedback on assessments. Isn't a test also an assessment of the teacher — how well she/he teaches a subject? I find it difficult to understand how all students move from one lesson unit to another irrespective of scores or grades in subject tests. Take the example of a student scoring 5/20 in a subject test. Self-evidently, he hasn't understood the concepts of that subject and needs remedial classes. But the student is made to attend subsequent lessons in the next class even though his understanding and grasp of one or more subjects is inadequate.
We lay a foundation for failure by neglecting to provide any feedback on children's poor performance. Moreover, we fail to provide remedial k-12 education to students who don't reach a threshold of learning in a particular subject or concept. This has to change. Some suggestions:
Integrated education
School education in India is incoherent. While knowledgeable educators world over emphasise the importance of pre-primary education in the formative years of child development, Central and state boards neglect it completely as pre-primary education is governed by the women and child development ministry at the Centre and in the states. Similarly, school boards fail to understand the need for vocational education, or even the needs of industry as future employers of students. If critical thinking, communication, creativity and problem solving are 21st century skills for societal changes and success in today's globalising economy, why aren't our schools teaching them to students? By shifting focus to skills and moving away from voluminous content, we will not only lighten the burden of school students but also make their education a richer and practical experience.
The obsession with the B.Ed degree must end. Every year, we interview over 1,000 teachers for about 300 vacancies in the schools we work with. Each time we interview a B.Ed qualified, experienced candidate and compare her credentials with non-B.Ed graduates, we feel the pain of not being able to hire the latter. In most cases, B.Ed certification doesn't guarantee a good teacher as the programme doesn't inculcate the vital skill of teaching. As the nation struggles to find teachers for its schools, why can't we open school gates for all graduates to teach? A six-month diploma or certification course in the art of teaching will be sufficient. The two-year B.Ed programme should not be made compulsory for aspiring school teachers.
A child born in small-town or rural India has the same inherent potential as any other around the world. She needs an enabling and meaningful school education that nurtures her mind and develops her thinking skills. As educationists, we owe it to all our children to give them an enhanced education experience during the 15 years they spend in the country's 1.5 million schools.