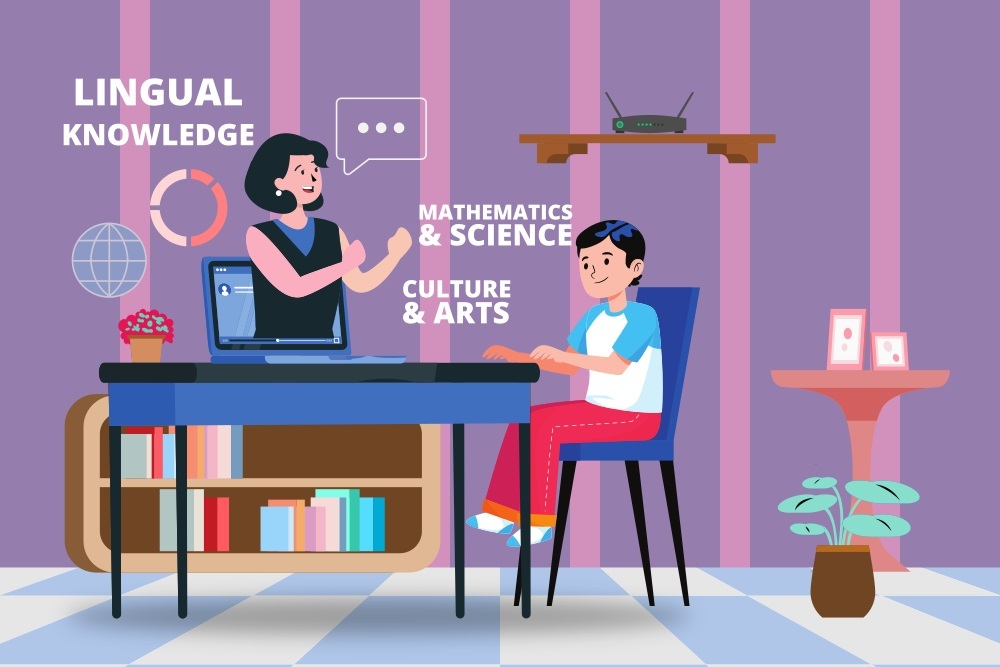 The most sought out careers presently mandate technology as they've been cultivated in the last few decades. Regardless of what the job is, Every type of job expects the usage of technology to simplify things. It's only fair that k12 students are taught these crucial skills to move forward and adapt to the fast-growing pace of technology for their digital future.
1. Ocean of Information
The most substantial benefit of technology is the ocean of information that students have access to in the simplest manner. This superabundance of information is attainable through myriad examples and isn't stuck to just one material that all students have to comprehend an identical manner as it would've been without the usage of technology enabling them to dive into new subjects or even just understand old subjects in a promising and more precise manner.
2. Simplified Information
Every student is different from the other and can't be stricken to understand the same way. Some k12 students comprehend better when they read, some understand better when they watch something and others understand better through both the options simultaneously, through technology, even the hardest concepts could be elucidated to students in exactly the way they understand best based on their strengths and interests. This helps all types of students excel without any restrictive boundaries.
3. Parental Involvement 
Another huge plus point that technology brings into the system of education is the involvement or awareness that parents can get about their child and his/ her learning process. Through technology, parents can stay updated with the process of their child and can help their child improve. They can even stay connected with the teachers or the school to inform them or request them of anything providing complete transparency in communication at a fast pace.
4. Sustainable Learning 
Technology further helps in teaching k12 students the significance of being environmentally aware. This can be done by reducing transportation, curtailing the usage of paper like books, notebooks, assignments etc and other natural resources, through the usage of electronic documents like google docs, google classroom, e-books, sheets, etc which also makes it more convenient for both the teachers and the students.
5. Digital Future
Our future is most certainly a digital one with future occupations that will include technology in almost all facets, even our daily lives now are enveloped with technology, over 90% of the data that we have right now is the outcome of what's been created in the last few decades alone, we have so much more to reach in our technology-driven future and it's vital to let our students embrace that future with innumerable opportunities available to them through the usage of technology in their education.