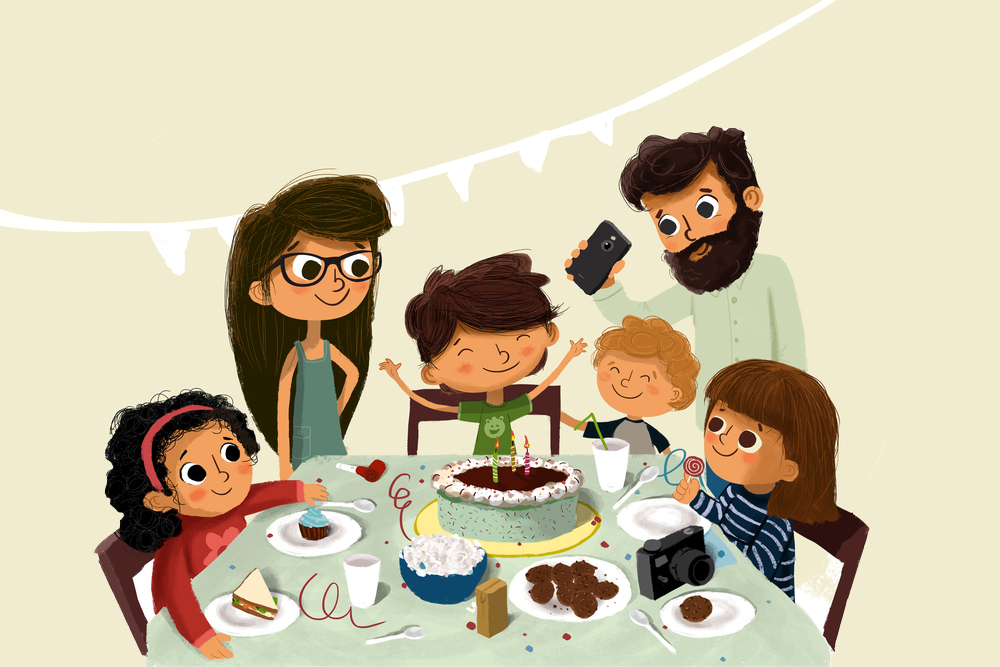 A child's birthday is one of the most highly-anticipated days of the year, not just for the little one but for the parents as well. This makes it all the more necessary to turn that day into a memorable one. The point is to do more than just meet, dance, cut the cake, eat, and leave. Here's some fruitful ways of celebrating birthday:
1. Visit an orphanage
This can be an enriching yearly tradition for your little one and the kids at the orphanage. You can devote the birthday morning to this and can have your regular celebrations in the evening. While your child's heart will be filled with gratitude and humility after the trip, the smiles that you put on the kids at the orphanage will fill their day with immense joy. You can take some sweets, toys, or books with you to donate or simply play games with the kids, talk to them, cut a cake with them, and more.
2. Plant trees
Another fruitful ways of celebrating birthday is to have a tree plantation drive. You can make the event a large-scale one by getting your relatives, friends, and family involved, or you can simply plant something on your balcony. Especially if you have friends/family across the globe and they cannot make it to the party, you can simply ask them to plant something on their own balconies, backyards, etc. and send in their clips/pictures to share the moment with you. You can compile all the clips and images to make a video and share the whole thing with everyone when you have the birthday party.
3. Visit an old-age home
If yours is a nuclear family, then such a trip can really prove very wholesome for a child's overall growth. Visiting an old-age home and interacting with old people can teach your child a number of things about compassion, patience, the simple pleasure of life, and more. How about you have a small birthday party there as well? You can take birthday hats for everyone and a less-indulgent (and healthier) cake and give those at the old age home a reason to become children again. They will truly appreciate the gesture and you will come home with a warm and fuzzy feeling.
4. The joy of giving
Your child's birthday can be your de-cluttering day. You can tell the child that since he/she is a year older, there are a few things that he/she would no longer require. Also, since the child will be getting a number of new gifts, tell him/her that we need to make space for the new things so it is better to give away some of the old ones. You can give away some of the books (in good condition) that your child no longer reads to younger kids around you. You can also give away toys that are no longer age-appropriate for the child. Those rattlers, 10-piece puzzles, musical toys, etc. that your child is no longer interested in. Also, your child's old art supplies can be given away.
5. Meaningful get-together
If your child insists on having just a regular birthday party with friends, you can still make it more meaningful. The whole family can get involved. You can decorate the house by asking the child to make small paintings, putting them on the refrigerator, and setting them up on the side tables. Ask your near and dear ones to send in testimonials for the child. You can ensure that you use environmentally-friendly things to decorate the space. Even your return gifts can be unique and more thoughtful. You could send back every child with a personalised book or you can gift them small pots with saplings in them.
Birthday celebrations stay in a child's memory for a long, long time and so if celebrated the right way, these memories can actually help shape a child's worldview and build character. So, how will you celebrate your child's next birthday?
Authored by Bhavna Bhalla,
A full-time mother for the last six years and a part-time writer for over a decade with a passion for travelling and engaging in intellectually-stimulating conversations.