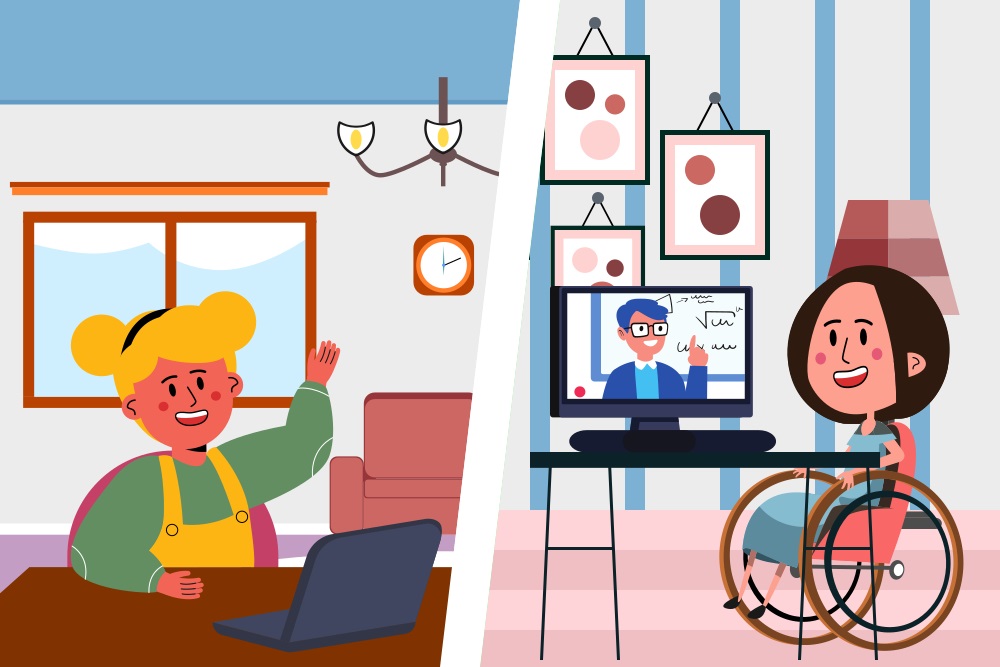 The face of education has undergone tremendous changes in recent times. In the traditional schooling structure, we often find one major choice: government schools versus private schools. Private schools are typically seen as elite institutions that go beyond the basics to hone your child's talents.
For the promise of a superior educational journey, private education comes at a cost. How justified is the cost of private education, and what alternatives do we have? Let's look at these in detail.
Rising Costs of Private Education
In India, more than 7.9 crore students are enrolled in private schools. The driving force behind private school enrolments is the prestige that comes with it. Then there are the facilities for peripheral skill development, extracurricular activities, and other recreational activities.
And yet, the private education ecosystem is becoming elite by the day as it gets costlier. Not everyone can afford those costs. According to reports, Indians are paying almost 12 times the fees for pre-primary education at a private school compared to a government institution.
The pandemic also changed the way classes are conducted. Schools have adopted the online or hybrid mode for teaching. In such a situation, children's education is already being adapted to a new way of learning, so we are looking at alternate education as an option too.
Another reason we are exploring novel online school programs is that our education system has room for improvement. Parents want their kids to feel creatively ignited when they learn. But the current system's emphasis on rote memorization and adherence to the status quo can be detrimental to children's creativity and quirks.
What is Alternate Education?
As the name suggests, alternate education provides an educational program that isn't available in a traditional school program. This could be an online education system that focuses on catering to students' learning and socio-emotional needs that are not being served in the traditional setup.
Let's take an example. On the one hand, you have the choice to send your child to a school where they are told that they should value the curriculum above all else. This means that the one-size-fits-all lesson is what everyone learns. But your child shows a gift for a specific subsection, let's assume, still life painting. Naturally, you might want your child to explore their skills further. Just because the curriculum does not have space to accommodate that, they will be deprived of a chance to hone their skills.
Similarly, if your child has special needs — either due to a disability or neuro divergence — they will benefit from a virtual school that caters to their needs better by providing them with accessible features.
Alternate education caters to each student's talents and strengths. For the reasons mentioned above, including the soaring cost of private education, an increasing number of people are opting for alternate education.
What is "Alternative" about Alternative Education?
For various reasons discussed above, alternative education can be a blessing. The teaching approaches used in an alternate structure are not uniform or rigid; rather, they are experiential, value creativity, and create small class sizes for an intimate learning environment.
India has been the land of gurukuls, so it is no surprise that our alternative education philosophies are rooted in independent education. Some of the best homeschools follow such pedagogies, while some more structured schools like Montessori also aim at the same principles. Others you may have heard of include Rabindranath Tagore's Shanti Niketan, Jiddu Krishnamurthy's schools, Ashram schools, and so on.
Benefits of Alternate Education
Alternate education offers concrete benefits of personalization and creative growth.
The biggest positive of alternative education systems is that they value the individuality and creativity of each child. The lesson plans and schedules are kept flexible and taught at a pace that aligns with the child's comfort. Children are not assessed on complex examinations; instead, the focus is on their personal development and growth.  
Modern curriculum with experiential learning
The curriculum in alternative education is a mix of traditional learning and modern online school curriculum. Moreover, the students learn by doing, so creative skills and experiential learning are at the core of the curriculum. This enables students to discover their talents and interests and pursue them further. 
A low student-teacher ratio means that students get personalised attention from their teachers, mentors, and instructors. This creates a safe learning environment where students are not afraid of learning by making mistakes and, as a result, they flourish. This also helps foster community among the students, teachers, and parents. 
Emotional Intelligence and Soft skills
Due to the nature of instruction, alternate schools can hone the child's soft skills and emotional intelligence. They grow up to become free-thinking, adaptable, and empathetic human beings who can communicate effectively.
Conclusion
Alternative education systems can certainly help children forge their paths by equipping them with all-important soft and hard skills. They make for a healthy learning environment, making them an increasingly preferred choice over expensive private school education. At 21K School, we do everything that we can to ensure that your child obtains the finest education and opportunities through some of the most effective means. We live in an era wherein our children require a more advanced and refined form of education, and it's our responsibility to provide it to them.