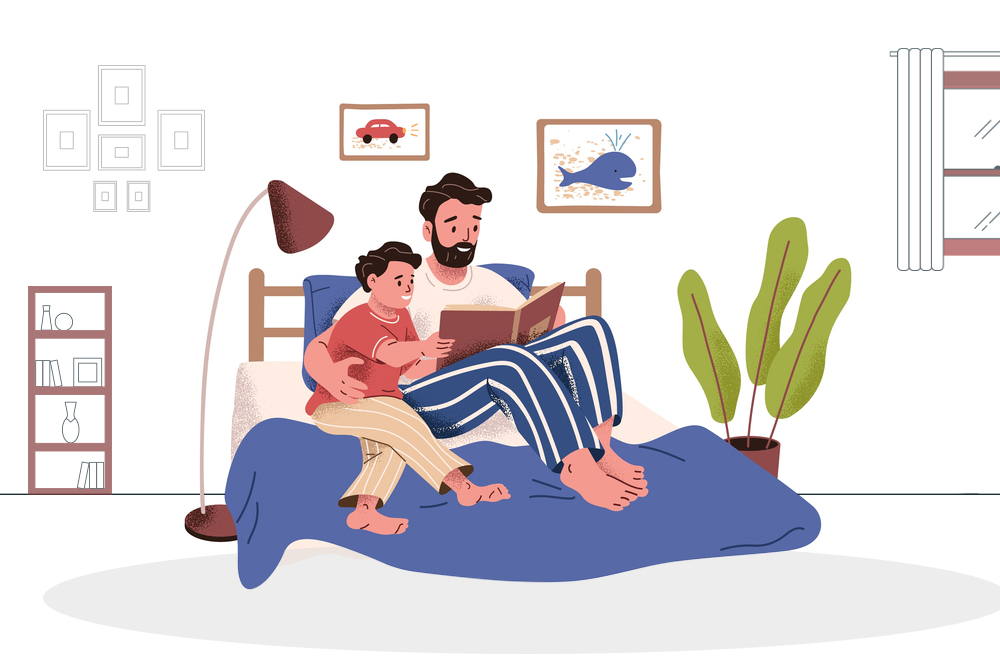 We love planning our whole day. We have alarms to wake us up at an appropriate time, meetings lined up all day, set time for our meals, time for the gym and even for our walks! Most of us do not really feel the need to invest in a constructive bedtime routine. While as adults we may even doze off while holding the TV remote or phone in our hand, constructive bedtime routine is extremely crucial for little kids. No matter how tired or exhausted you feel at the end of the day, try setting aside at least half an hour before bed and dedicate that time entirely to your child. Here are some reasons why the right type of bedtime routine can be critical to your child's overall development:
Relaxation of mind and body
A warm water bath before sleep can relax your child mentally and physically. If time is a constraint, you can simply wash his/her face, feet, and hands and give them a half bath. You can also massage your child's legs, feet, and hands so that they are ready for an active day the next morning. Massaging their scalp with or without oil can also show wonderful results. However, there are things that may do the exact opposite of offering relaxation. Playing loud music or engaging in exciting games or giving sugary sweets to your child close to bedtime may not be a great idea.
Meaningful conversations
Bedtime is often the only time when you can give undivided attention to your child. We cannot even fathom how precious that is for a little one. Make the most of this opportunity by engaging in several stimulating conversations. Ask the child about how his/her day was and share your day's highs and lows. You can talk about feelings and emotions and how best to express them. Listen to your child because when the child has your complete attention, he/she would love to share a lot of valuable information.
A feeling of security
Your child's favourite blanket, a warm cup of milk, a comfortable bed, your cosy embrace, and more will help a lot in giving the child a safe and secure environment that is essential at bedtime. Your little one will feel comfortable sharing his/her fears and apprehensions in such an environment. You can also take this time to ask them about how things are going with their school and which new friends they have made. It is essential to give the child this time during the early years so that they get an ideal outlet for their emotions. You may also assure your child that whatever they share during this time will remain between you two. This will go a long way in motivating your child to open up to you.
A foundation for a good night's sleep
You must have read a lot about the importance of having an appropriate amount of sleep for your overall health. In the case of little kids, having a good night's sleep is even more vital. It not only has a positive effect on their physical growth but also affects their cognitive development. Many times kids experience nightmares or disturbed sleep. Things like relaxing bedtime stories, a soothing lullaby, soft lighting in the room, a fuzzy soft toy, etc. can act as a great foundation for your child to have a sound sleep. It is also a great idea to give your child a goodnight kiss and a hearty cuddle, to show the little one that he/she is loved and cared for.
It is nice if you have already been making efforts to provide a constructive bedtime routine for your child. If not, then it is never too late to start doing the right thing. You will be amazed to see how it works wonders for not just your child but also you! Your bond with your little one will improve greatly and the routine can even act as a way of relaxation for you. Night, night everyone!
Authored by Bhavna Bhalla,
A full-time mother for the last six years and a part-time writer for over a decade with a passion for travelling and engaging in intellectually-stimulating conversations.