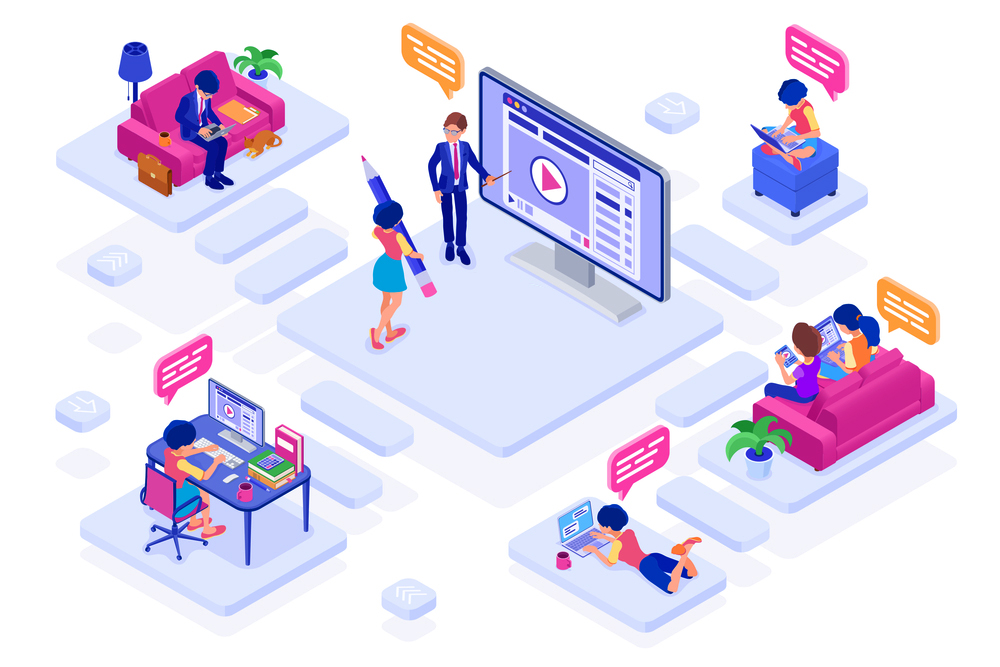 Democratisation of Education is the fundamental right of every child. But unfortunately, not every child can exercise this fundamental right, that's why we have the Right to Education or the RTE in place. The main objective of the RTE Act is to ensure that each child in India receives quality elementary education irrespective of their economic or caste background; this includes children who are forced to drop out of school.
When the pandemic struck in full force, the education sector bore its brunt and a few other industries took a harder hit than most. If the dropout rate was high during the pre-pandemic phase, it rose at an alarming rate during the pandemic with the shutting of schools and the non-availability of devices and internet for students in the Tier-2 and Tier-3 cities to visit virtual schools.
High school takes the cake among the section of education that excels in dropout rates. With the traditional school systems failing to answer the concern of both parents and students, we decided to start India's first online school. Today, we are amongst the best online schools in the country.
But what prevents students from exercising their right to education? Is there a need for democratisation in the sector of education? Let's take a look at some of the factors that tie students' feet from taking steps towards quality education.
Educational Fees: A huge factor
Quality education is ideally restrained to the boundaries of the metropolitan cities of India, making them available only to the affluent members of society. Middle-class parents have to contend with substandard schools due to the lack of finance.
It is saddening to note that a child fails to get a good quality education simply because parents cannot bear the expenses. This led to the creation of 21K School, where we provide your child with the best online school education at a fraction of the cost that you would have otherwise invested in a traditional school system.
Logistical Issues 
With the presence of our online school, your child no longer needs to drop out of school due to logistical factors like the lack of proper transportation facilities also play a role in children dropping out of school. Enrol your child to avail of online school education at 21K School eradicates these difficulties. They can avail quality education at their fingertips! This further means that they can compete with the best students worldwide and experience a high level of learning.
Safety Concerns
As a parent, worrying about your child's safety is a given. It is also one factor that makes parents hesitant to send their child to a physical school, especially now with the existence of the pandemic. But with 21K School, your child can easily receive education within the comfort of their home, putting your worries as a parent to rest. Your child can reap the benefit of online school education from the four walls of their home.
Education For All
21K School was conceptualised with the belief that no child should be deprived of quality education. We have also designed our syllabus so that your child will find learning a pure joy. Moreover, we have a separate dashboard for every child where children are provided with different badges according to their performance and extracurricular activities. This acts as a motivating factor for the child and encourages him to achieve more.
We have ensured to create an environment that gives every child the scope to freely express their doubts and interact with the teacher one on one. Such an environment provides them with the stimuli to research further and get a grip on the subject at hand.
Remote Learning
21K School is an online school education for your child designed to be accessed from any part of the globe. Every class is recorded and so students can always refer to a recorded live class in situations when they miss the actual class. We emphasised and created an online-only school because we realised that there is a dearth of quality teachers for students in the non-metro areas. This means that students in the Tier-2 and Tier-3 cities are exempted from receiving quality education all their lives.
Conclusion
No child should be deprived of good quality education as it is a fundamental right of every citizen of our country. Education is a basic right, and a child's holistic development is our ultimate motto. Therefore, providing education to every stratum of society is our main focus area. Excited to learn more about our online school education? Check our website to know more!