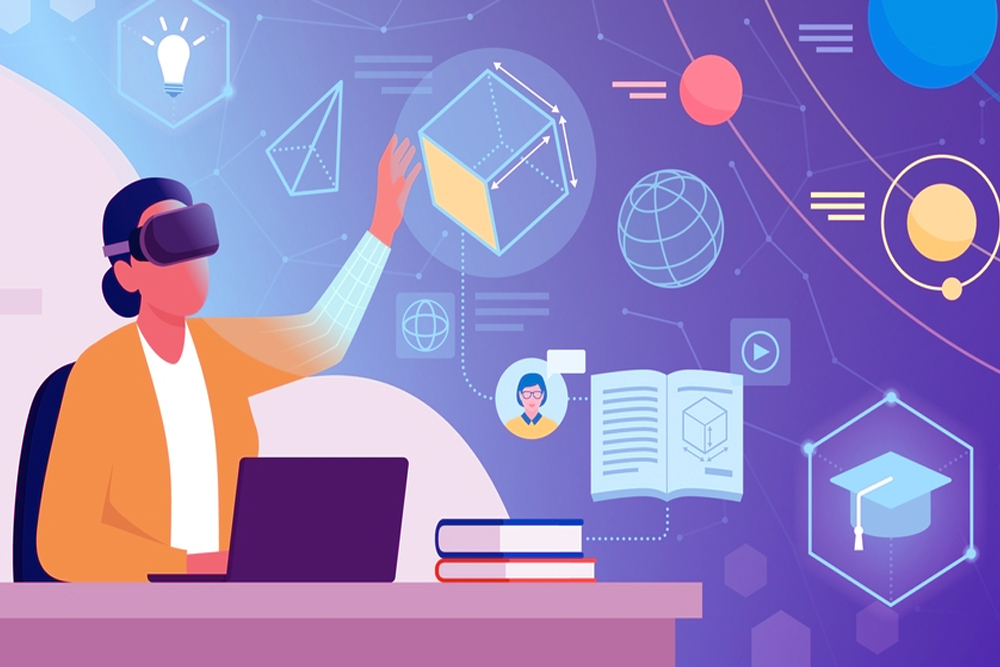 Though the pandemic has spurred a spate of unsavoury scenarios, it has helped people turn their thinking towards innovative ideas. After all, education has undergone drastic changes in the last decade. But the pandemic that put the processes of the entire world at a standstill subtly conveyed the message that technology will continue to be an inextricable part of our lives hereon.
Future-Tech Ready
We have embodied the perspective to develop the best online school for tomorrow's students as 21K School was designed to be an online school, pandemic or not. With the ever-looming threat of COVID, one cannot but resign to the fact that technology will be a big part of our future lives.
A majority of jobs in future will be riding on the use of technology; the hybrid interface of humans & technology is set to increase with every passing day. If tech-savvy individuals rule the roost, the education system needs to be tailored accordingly. 21K School, the first online school system in India, has created a fantastic platform for students. Our curriculum makes students future-ready by visualising and preparing for tech-based future scenarios.
Quality Education For All 
The ability to deal with a culturally diverse environment may well be a primary requisite in future. We have adopted methods that augment the child's creativity irrespective of their learning patterns. We offer students a unique opportunity to learn the global curriculum and grow in a culturally diverse ecosystem, making them confident in taking the world head-on. Your child has a platter of curriculum options to choose from, which is a unique feature in itself.
Earlier global education was reserved solely for students residing in metro cities. We have ensured that education is made available to each child globally through our online school system. For ages, quality education has been beyond the reach of a middle-class parent, but we at 21K School, are providing international standard education at a price within the affordability range of an average parent.
Future Trends in Education
Educational institutions, too, shall be pivotal in determining the teacher-student equation. The announcement of Digital University in the latest Union Budget is a welcome step. This is a sign that future education shall be tech-driven, and the government even feels the need to make it available to all parents. We welcome the focus on digital education and creating greater access for students with structured, high-quality content. 21K School, the first online-only school in India, shall certainly be the leader in this endeavour.
E-learning platforms are sure to surge in popularity and will be approached with artificial intelligence to revolutionise learning and teaching. Moreover, the learning process is expected to be more and more video-assisted. Teachers shall be better positioned to understand how to reach out to students and get the best out of them. Teachers can keep track of the student's progress through the Learning Management Systems.
Our futuristic outlook of an online school system has helped us create the best virtual school for all students. In light of the reduced attention span, the visual form of learning seems to be the best way to concentrate and grasp the subject better. 21K being a virtual school, we have designed the best online curriculum to suit such dynamic needs of the students.
Changing Job Scenario
Choosing the right candidate for jobs based on marks scored in school is passe. Instead, skills like problem-solving, soft skills, and critical thinking will be the criterion that determines the result of landing a plum job. At 21K, we have been quick in envisioning this phenomenon and have solutions in place for the same. We have built the right environment that will help a child develop soft skills, life skills and creative thinking through our curriculum.
Conclusion
21K School has upped the ante and paved the way for a robust education system that is well equipped to take on future challenges. With quality education and some of the best online curricula designed for students, in addition to extra-curricular activities and summer school programs, this is the place for your budding child to be. Are you ready to enrol your child in 21K? Visit our website to know more about the school!