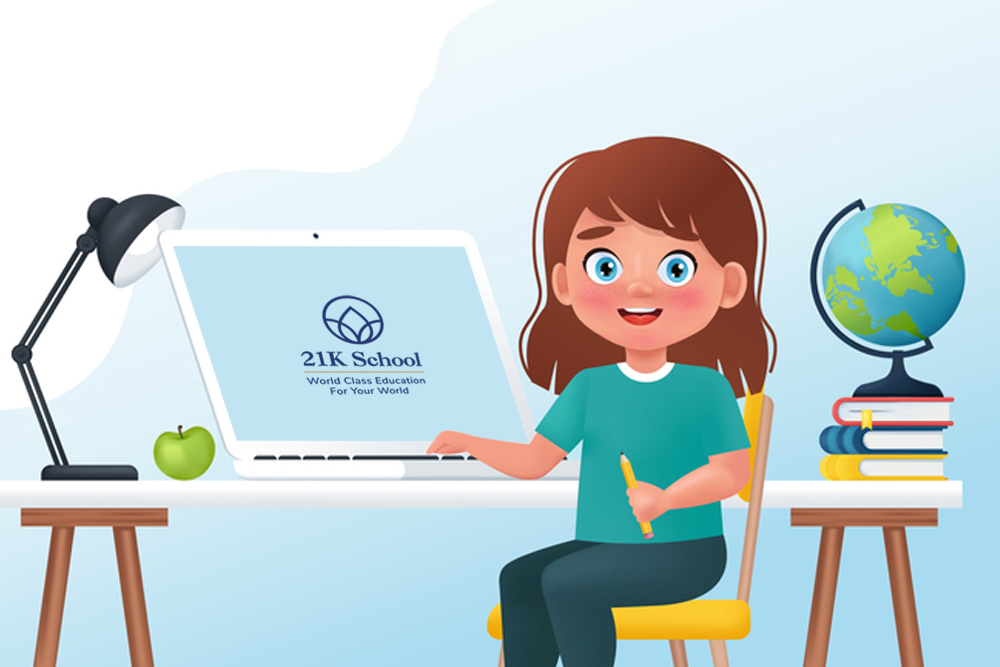 The unpredictability of our future is the only thing we can predict. With the emergence of the pandemic, the unpredictability factor has only been amplified. There is no doubt that it has wreaked havoc in the lives of many. However, it has also brought opportunities and initiated a phenomenon none have ever imagined. The education sector underwent a significant metamorphosis among the sectors that experienced drastic changes during the pandemic. The unprecedented time debunked the previous systems and made us realise that we need to develop a futuristic perspective and be future-ready. We at 21K School are India's first online-only school. As one of the best online schools, we have endeavoured to make online schooling study an absolute joy.
A child's academic journey is one of the biggest determining factors of his future. 15 years of school education keeps the foundation in which the edifice of a child stands. The stronger the foundation, the longer the building stays firm. There have been numerous cases where a person's career was ruined because of inadequate education during the school days. They could not make the cut, for they were found wanting on many counts following substandard school education.
In order to remove this difficulty, we came up with the concept of an online schooling keeping future trends in view. We offer high-quality online education to children for all of their 15 years of school life. Once a child gets top-quality education right from their very first step at school, they are opened up to a world of options that they can choose from in future. No longer do they need to depend on the marks they scored. After all, every child is unique.
When growing up, children have varied doubts that they want to ask their mentors or teachers at school. With this aspect in mind, we provide one-on-one interaction with teachers. This further clarifies the doubts a child may have had but felt awkward or embarrassed to ask in a classroom for fear of being ridiculed.
Suppose a child does not get to study under the supervision of qualified/trained teachers. In that case, it could cause further problems for children. These factors have also been pretty detrimental to the academic journey. Since 21K School is an online school, we have limited the Teacher-student ratio to ensure that the quality of teaching does not get adversely affected. Hence, to ensure uninterrupted high-quality training for children, our teachers undergo thorough training before teaching.
Conclusion
Since technology has pervaded our lives like never before, it is high time that we prepare ourselves to face the tech-driven world. It is here where top-quality education matters. An education system with an adequate focus on real-life skills shall become the clinching factor favouring tomorrow's children.