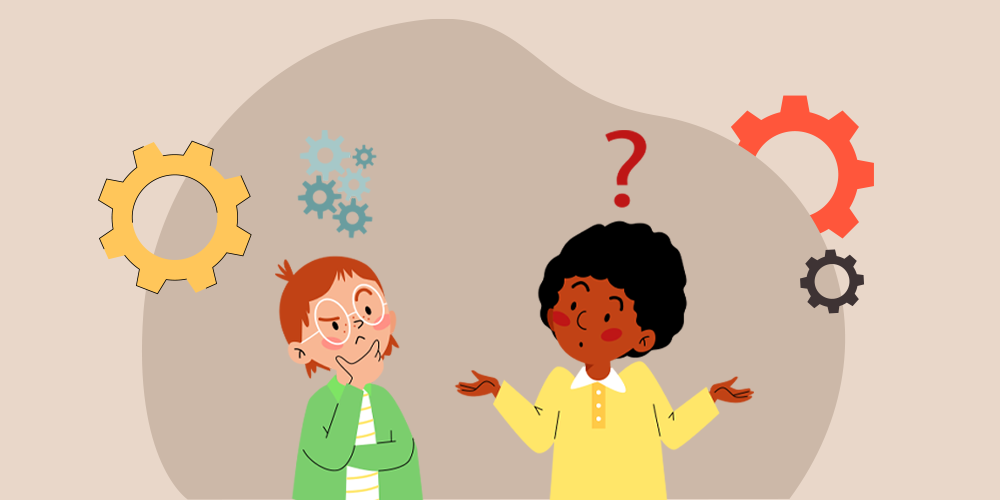 For each and every human being, the ability to solve problems and think analytically is very important. This is the same reason why today's children require problem solving skills for their future development. In this quickly developing world, every child should do much more than simply stating some repeated list of facts.
The children of today should possess the ability to think critically, analyse and solve problems. These are some advanced skills you can teach your child through homeschooling in India. In order to develop these particular skills, we can assign problem solving activities to the young learners while they are at online homeschools. Read on to know more…
How to develop problem solving and analytical skills? 
Encourage children to think differently
You can introduce different objects such as caps, cloth hangers and curtains and let the child contemplate those objects and their usages. Use uncommon objects or items that are not used regularly. You can also add some fun elements to the activity by asking some children to demonstrate how to use their objects to all of their classmates.
You can make children add some jingles (if possible) while introducing the objects to their classmates. For students of grades 4 and 5, this can be a full-scale activity. Moreover, you can ask children to produce fun advertisement ideas and put them forward in front of the class.
Remember to acknowledge the students who have come up with the best ideas in the class and present them with a warm round of applause. This is a perfect activity in order to enhance the out-of-the-box thinking ability of the whole class.
Activities involving multiple solutions
You start this activity by introducing some problems to students and giving them enough time to process them so that they can come up with multiple solutions (at least more than two) for the same problem. You should assign the problem according to the student's grade.
Furthermore, you can try a collaborative approach by assigning students to small groups. For middle school students, you can assign them a bit tougher challenge. If a student is interested in research, then these activities can pique their interest. They can also come up with different information and facts while investigating these problems.
As for the topics, you can use issues pertaining to global warming, decreased level of groundwater, deforestation, etc. The best part about choosing these topics is that children can try to find practical and real-life solutions to these real-life challenges.
Conduct proper brainstorming sessions 
Another effective process through which you can cultivate the problem solving ability of students is by introducing brainstorming activities in online homeschools. You can also conduct these activities by assigning students to different groups.
You can start this particular activity by assigning tasks such as how to resolve real-life conflicts (you can take historical events as examples) or you can also ask students to think about alternative endings for specific events.
According to their level of understanding, ask them to explain their thoughts in detail. It is the duty of an instructor to assist them to find better ways of solving problems. Through this process, you can encourage a positive learning environment amongst your students during homeschooling.
By and large
In this age where constant development is the norm, having problem solving and analytical ability will not only boost the chances of your children's future development but it can also bring success in whatever your child would like to pursue as his/her future career option. If you want to cultivate your child's problem solving skills through homeschooling, then there is no better institute than 21K School.
The curriculum developed and followed by the teachers and instructors of 21K School brings out the best abilities of children while making the learning process simple and interesting. If you are looking for a school that offers a curriculum dedicated to enrich students with problem solving skills, then do check out 21K School today!