Principal Singh, First Indian to be Part of NBA Championship 2021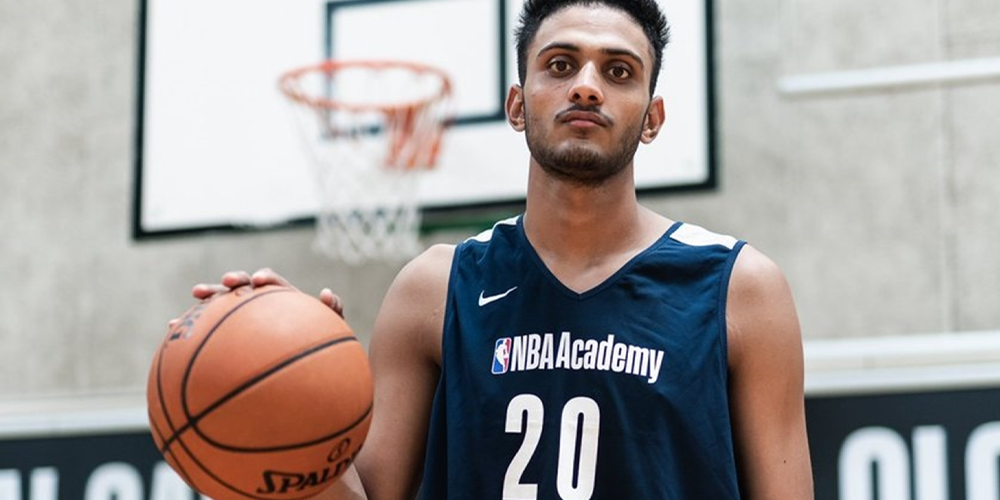 Principal Singh is an ascending Indian champion who made history in 2021 by triumphing in the NBA Finals. He is the first Indian to ever play professionally in the NBA G League as an NBA G League Ignite. He was born on January 3, 2001. He primarily plays as a power forward and center. Discover how this "Punjabi Munda" shatters barriers worldwide by reading about it!
Early Years
He was up playing volleyball and was born in Punjab. He traveled to Ludhiana to take part in the volleyball academy's auditions. He did, however, catch a glimpse of Jaipal Singh, head coach of the Ludhiana Basketball Academy. He joined the LBA, where his coach taught him to play basketball. He quickly received a three-year, $75,000 scholarship in 2016 due to his excellent skills. But because his visa had been revoked, he could not enroll in the Jennifer, Ohio, program.
He continued to train at the NBA Academy in New Delhi for the following half a year. He received an invitation from the Australian Institute of Sport's centre of excellence's training facility in Canberra in May 2017. From there, he underwent a two-year training program, and in October 2019, he was honoured as the Indian junior national championship's most valuable player. In the under-21 division of the Khelo India youth games in January 2020, he was similarly successful in winning the gold medal.
Working for Indian Teams
He competed for India's Junior National Team in 2017 and took home the gold at the SABA under-16 competition in Nepal. In addition, he received MVP honours for the decisive match versus Bhutan. He participated in the FIBA under 16 Asian Championship in China in April 2018 and scored 22.7 points on average.
He made his senior national team debut for India in December 2018. He was chosen to represent India for window one of the 2021 FIBA Asia Cup qualification stage later in February 2020.
NBA G League Ignite history
In 2020, he made an impressive departure from the Khelo India Youth Games, and shortly after, the NBA G league Ignite signed him to a one-year deal. He became the first Indian to sign a professional contract with the NBA academy. In the inaugural season, he scored 2.3 points on average over the four games. He represented the Sacramento Kings in the NBA Summer League in 2021.
Voyage to the NBA in History
The Sacramento Kings upset the Boston Celtics 100-67 on Tuesday in Las Vegas, and Singh is now holding the famous NBA championship in his hands.
Squad one last performed in 2014. In the 48-minute final game, our Punjabi player played for 4:08 of the time.
With the Kings' final score of 100, he ended with two points and one rebound. Singh made all Indians pleased as the Kings took home the NBA trophy. This incident happened precisely one week after his summer league debut.
He has the distinction of becoming the first Indian to play in an NBA championship. The only team to have won numerous summer league championships is the Kings. Throughout the game, they continued to dominate the opposition.
Facts About Principal Singh That Are Less Well Known
The following details concerning his personal and professional lives are some of the most fascinating.
His parents are both extremely tall. His mother is 5 feet 10 inches tall, while his father is 6 feet tall.

His mother is a housewife, and his father is an electrician.

He made his NBA Summer League debut first after Satnam Singh.

Jaipal Singh, his coach, saw that he had basketball playing talent.

He changed from playing volleyball to playing basketball.

On the court, he is praised for his shooting and rebounding abilities.

He is the first graduate of the NBA Academy to sign a professional deal.
Titles and Awards
His most recent awards are a gold medal from the SABA under-16 tournament in Nepal, the Most Valuable Player honor from the same competition, and the NBA league 2021 trophy.
Principal Singh has brought honor to his nation and his squad. He has endured a protracted voyage of toil and devotion. Coach Jaipal Singh saw Principal Singh's genuine talent. He acted as an ideal mentor, directing him toward his goal. We wish him luck as he plays for the NBA in the future and helps his team win numerous championships. For him, it is simply the beginning of a long journey.  

Featured
Read our latest education blogs here. We are pioneers in proffering personalised, affordable and high-quality lessons using an advanced learning platform.
Join Asia's Leading Online School and Unlock
endless opportunities
Join Asia's
Leading Online School
and Unlock endless opportunities
You may also want to read