The Indian Chess Master: Nihal Sarin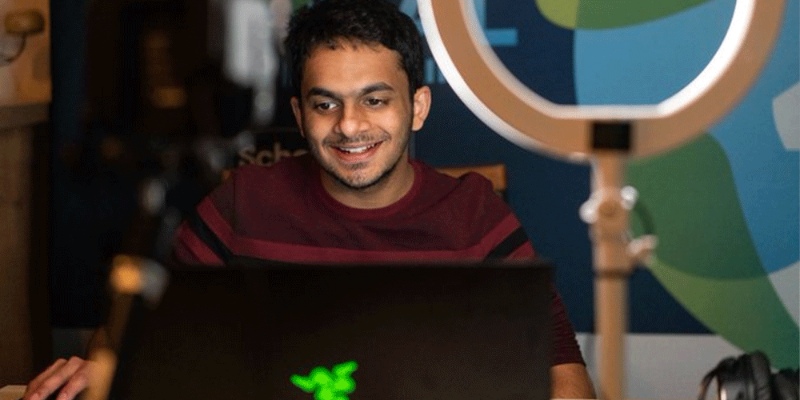 Are you aware that the Persian word "Shah Mat," which signifies the king is dead, is where the name "checkmate" first appeared. Chess may be a true mental challenge. It takes work and determination to become a chess champion, and it is not simple. People employ many ideas and tactics to win it. This brings us to Nihal Sarin, a 16-year-old chess player who won the Serbia Open Chess 2021 on July 8, 2021. All you need to understand about Indian chess prodigy Nihal Sarin, from his early years until his victory at the Serbia Chess Open in 2021, is provided here.
Nihal Sarin, A Chess Champion
Indian chess player Nihal Sarin was born on July 13, 2004. He is a prodigy in the game of chess and became a Grand champion at 14. At the same age, he became the fourth-youngest player in history, earning an Elo rating of 2600.
Nihal Sarin of the Indian team took home the gold medal in the 2020 FIDE Chess Olympiad, held online. 2020's U-18 World Youth Championship, swiftly held online, was also won by him. Nihal, the youngest player, representing India at the 2019 World Cup, advanced to the second round at 15.
Nihal Sarin's Early Life
Nihal was born on July 13, 2004, in Kerala, an Indian state. Nihal's mother is Shijin A.V. Ummar, and his father is dermatologist Sarin Abdulsalam. He spent the initial few years of his life in Kottayam. Nihal was always an intelligent student; by age three, he could name the flags and capitals of 190 nations. He also learned and remembered the scientific names of several plants and insects throughout this time. He had perfect English by the time he was in higher nursery, and at age six, when he had just started first grade, he knew all the arithmetic facts up to sixteen.
Nihal first picked up a chess set when he was six years old. His father got him a chessboard set to keep him interested over the summer. In Kottayam, where he studied at Excelsior English School, A. Ummar instructed him on the laws. The school's chess teacher, Mathew P. Joseph Pottoore, first coached Nihal once per week before officially teaching him the game.
Beginnings Of Nihal Sarin's Achievement
On five separate occasions, Nihal has previously won the Kerala State Championship in the Under-07, Under-09, Under-11, and Under-15 (Sub-Junior) age groups. He qualified to serve Kerala in the National Challengers Championship at 10 in 2015 after placing second in the state senior championship in Irinjalakuda.
Road to the World Youth Tournament with Nihal Sarin
In 2013, Nihal triumphed at the World Blitz Championships held in Al-Ain, winning the gold medal in the Under-10 division. 2014's Asian Youth Championships were held in Tashkent; he won a gold medal in Blitz and Rapid in the same division.
When Nihal won the Under-10 category of the World Youth Chess Championship in Durban, South Africa, in September 2014, it was his big break. He won the Under-10 World Championship with a final score of 9/11. FIDE awarded him the title of Candidate Master in recognition of his achievements (CM). The following year, he began the Under-12 World Youth Chess Championship in Greece, as the 28th seed out of 202 contestants from 73 nationalities, where he ultimately won silver.
He obtained a live Elo rating of 2300 during the same year the World Chess Federation gave him the FIDE Master title (FIDE). In the 2016 tournament held in Batumi, Georgia, Nihal finished in a tie for second place with three other competitors. On the tiebreak, he came in fourth place. At the World Youth Chess Olympiad in December 2017, Nihal competed for India Green and helped the nation earn a silver medal. He also received an Individual award on board three.
Winning the 2021 Serbia Open Chess.
On July 8 in Belgrade, Nihal Sarin took first place in the Master's section of the Serbia Open Chess Championship. After 7 rounds of the competitive Serbia Open, which took place in Belgrade between July 2 to July 8, Nihal Sarin and Igor Kovalenko were tied for first place. The eighth round included a fight between the two co-leaders. Nihal Sarin also took home the title.
How Has Nihal Sarin Boosted Chess' Popularity?
Nihal occasionally puts on simultaneous demonstrations to spread chess among amateur players. He played 112 opponents of all ages when he was ten years old at Thodupuzha, Kerala, and won every game. He participated as a guest contestant in the Malayalam TV game show Aswamedham in March 2015.
On Children's Day in 2016, Nihal was picked as one of the recipients of the "National Child Award For Exceptional Achievement" by the country's then-President, Mr Pranab Mukherjee. Nihal Sarin will also broadcast his chess matches at the event on lichess.org and other YouTube sites. Since 2019, Akshayakalpa, an Indian producer of organic milk, has supported Nihal.
Final Words
Online schooling  may be the perfect solution if you're looking for a flexible and affordable way to focus on your passion, like Nihal. With online learning , students can now focus on their passions and get the education they need without sacrificing all their free time. So what are you waiting for? Start exploring your options today!
Featured
Read our latest education blogs here. We are pioneers in proffering personalised, affordable and high-quality lessons using an advanced learning platform.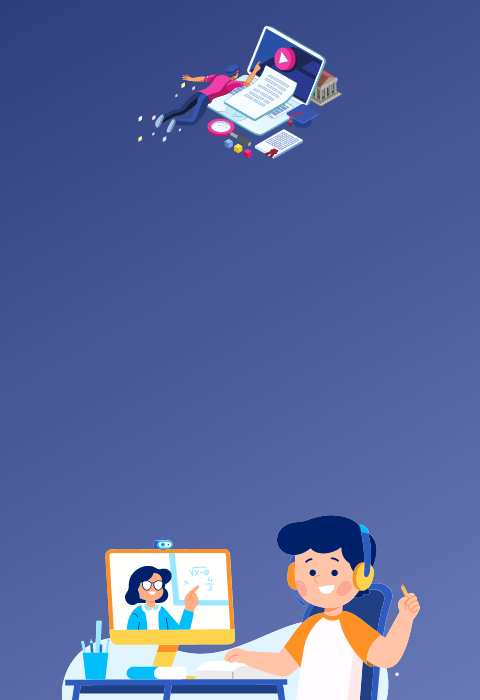 Join Asia's Leading Online School and Unlock
endless opportunities
Join Asia's
Leading Online School
and Unlock endless opportunities
You may also want to read