Real Education With Real-Time Involvement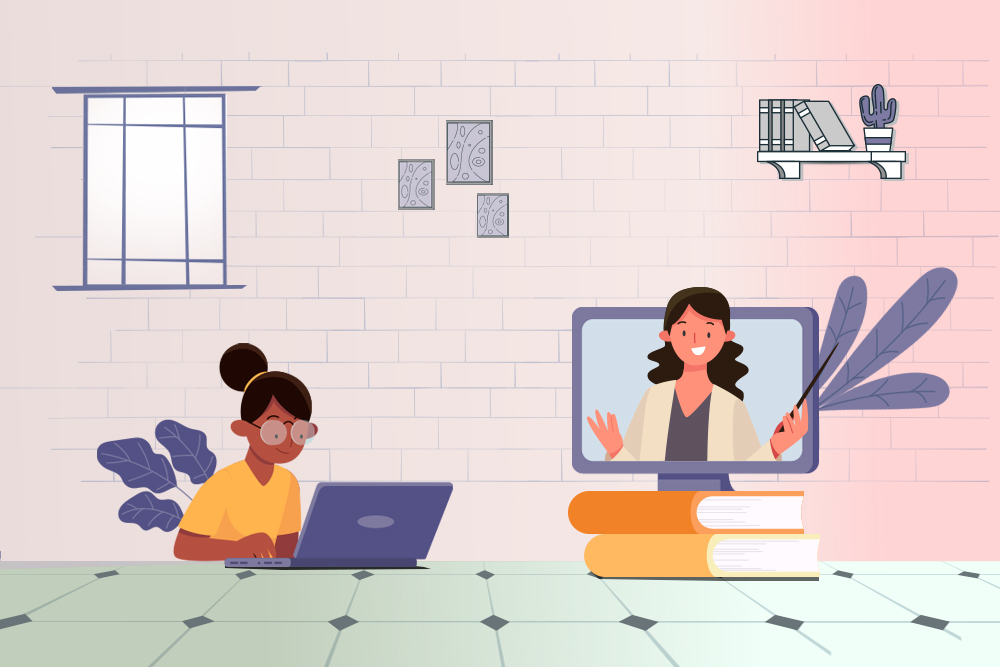 Most traditional schools make parents know of their child's performance or the lack thereof once every semester during their fixed parent-teacher meeting. But what if parents could be made aware of the real time involvement in education of their child's life whenever it transpires? If you thought this wasn't a possibility, then we urge you to think again. After all, we at 21K have tried to shatter all traditional beliefs and methodologies regarding running a school.
Here's why 21K School is one of the best online schools:
We are always available for one-to-one consultation and calls concerning the child's development in education. The idea of keeping the parent informed and involved in their child's life at school was created to break through the traditional mindset of one meeting each semester. After all, you need not depend on your imagination alone to gather information about your child's progress at online school.
Times have turned uncertain with the pandemic in force. This can be a source of major concern for families globally, having to balance both professional and personal worries simultaneously. We are trying to help parents grapple with these tumultuous situations by keeping their child's academic worries at bay. While the other educational institutions had to bust their guts to move their educational systems to online modes post the pandemic, we created one of the best online schools for your child to get engaging education right at the comfort of their homes while being under the supervision of our faculty.
We have studied the problems that parents of children in traditional schools face. With this in mind, we created the method of keeping the parent informed of everything happening in the child's educational life once they are enrolled at 21K. In addition to this, we have created a unique curriculum that keeps the child's interest alive, so they never want to miss class.
How Does 21K Provide Real-Time Involvement in Education of the Parents?
We create an environment that serves both the needs of students and their parents. We believe that the contentment of parents also plays a pivotal role in the growth of the child and the school. This contentment could be generated when the parent is acquainted with the child's conduct, achievement, and overall performance. This is possible only when the school and teacher actively engage with parents frequently.
But how is this conducted in a practical sense? We engage with parents frequently and conduct regular Parent Teacher's Meetings for parents who want to meet facilitators and discuss the accomplishments or grievances of their child. In all the three curriculums we provide education in – British, Indian and American– we conduct four formal Parent Teacher's Meetings to assure the parent that they are formally meeting with the facilitators.
Besides formal meetings, we also conduct informal discussions over coffee with parents, allowing the parents and facilitators to communicate without the formal setup. The "Coffee with Me" sessions are made four times a year. Additionally, we have a Student Success Team that ensures that the virtual interaction of parents with facilitators occurs frequently.
When something emergent comes up, parents can call on the official phone numbers and talk to the facilitators. Moreover, they can directly message to the facilitators on the school portal and get information about a child. And in situations when nothing else works out, parents can always write an email. The Student Success Team then issues a ticket to contact the respective coordinator, and resolves the issue within 24 hours. This is how the parents involved in their child's academic life at 21K School. After all, it is the parent's right to know about the child's performance from school authorities.
Conclusion
We believe in imparting quality education that demands the real time involvement in education of the parents. After all, their decision is crucial in setting up the educational future of their child. This setup will assure parents that their child is attending one of the best schools with the best teaching, and they can keep a check over it compared to the traditional setup where you wait for the whole school to meet school authorities. Therefore, let's change the general notion and start the drive with 21K School!
Online School
Read our latest education blogs here. We are pioneers in proffering personalised, affordable and high-quality lessons using an advanced learning platform.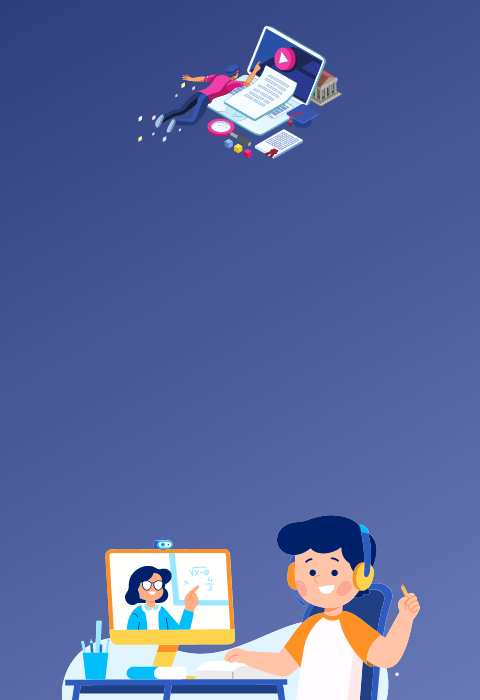 Join Asia's Leading Online School and Unlock
endless opportunities
Join Asia's
Leading Online School
and Unlock endless opportunities
You may also want to read